Top 10 Trending Bathroom Layouts Of 2021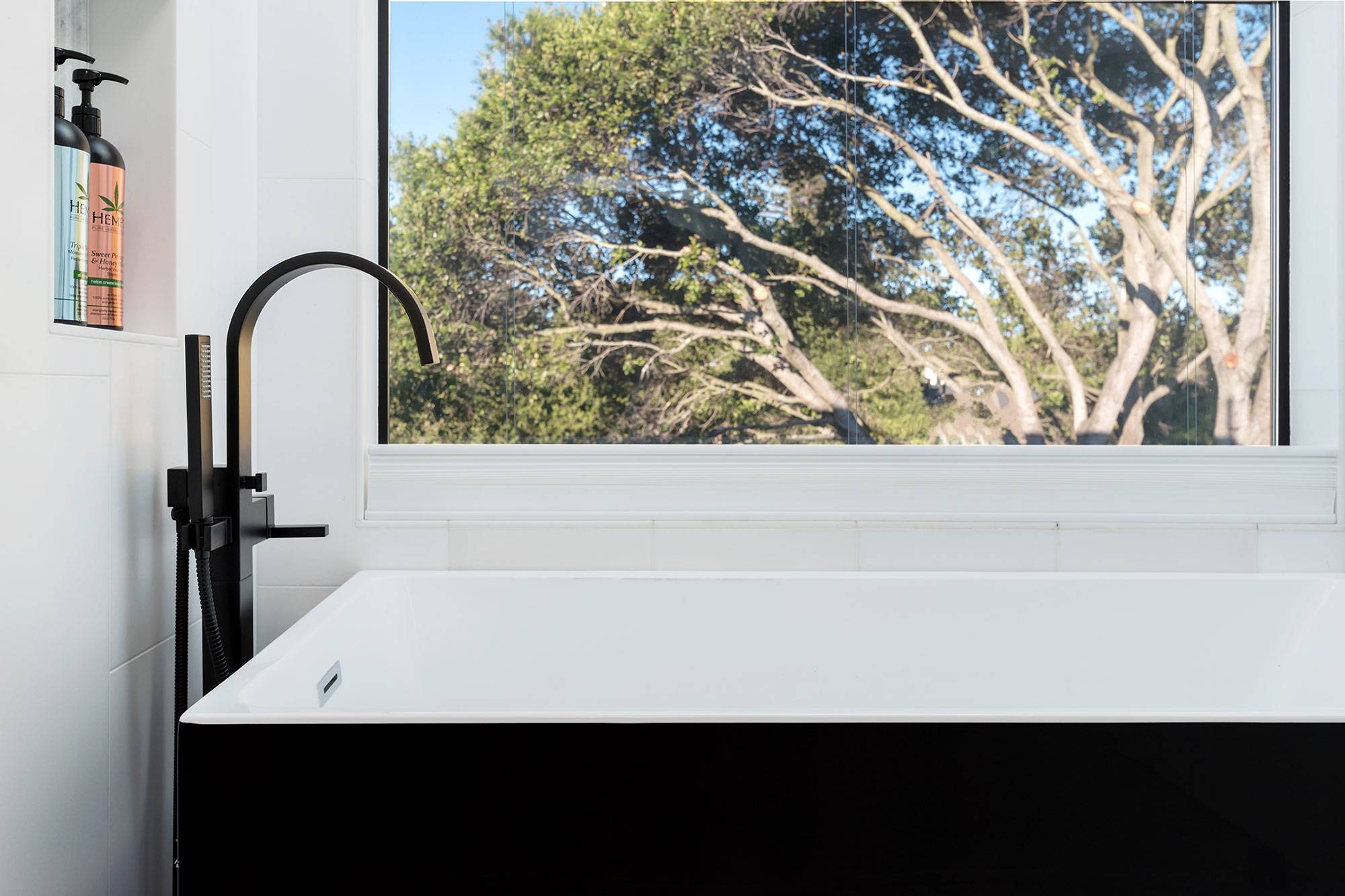 With 2021 still fighting the covid-19 pandemic and a heightened sense of cleanliness, hygienic, and sanitation being utmost concern, maintaining a great, clean, and sanitized washroom has become crucial. With this being on top priority, designers and architects continue to highlight various features like easy-to-clean bathroom floors, eco-friendly fittings, and antimicrobial fixtures. Luckily, all these trends are being set without sacrificing comfort and style.
Ready To Transform Your Ordinary Bathroom Into A Restful Retreat? From Faucets To Fluted Finishing, From Statement Lighting To Wood Accents; Let's Check-Out The Latest And Trendiest Bathroom Layouts That Are Most Loved By Designers In 2021.
Gone are the days when bathrooms used to be just an isolated, corner area for pooping out. But today, for every homeowner, their bathroom needs to be aesthetically appealing, smart, lavishing, and, most of all, a place where they can relax, retreat and enjoy their 'ME Time'. These days, everyone wants their bath space to be transformed into a relaxing, comforting retreat with stylish surfaces and smart fixtures.
Create A Relaxing Dreamland With These Trending Bathroom Layouts
From corrugated bath finishes to greenery decors, quite a few bathroom trends continue to be on the highlight in 2021. Whether you are planning to renovate your existing bath space or want to create a completely new one, below are few trendy bathroom layouts for your project. The latest trends though aren't guaranteed of giving your bath space a timeless look, but these are, for sure graceful enough to withstand the test of time.
Floating Vanities
The simple addition of floating vanity offers few exceptional storage options and great style to any bathroom. Floating vanities are stylish, sleek, contemporary, and fashionable and propose simplicity at its indulgent best. It can be the perfect key design for any modern washroom as it works perfectly with a wide variety of fresh bathroom designs and can be the perfect focal point for modern spaces.
Japanese Soaking Tubs
If you are planning to have a spa-like bathroom where you can just relax and rejuvenate; adding the sleek Japanese soaking tubs would be the lavish-best option for you. It can add a little Asian influence to your modern bathroom while making it more comfortable and relaxing. Plus, it is also available in a varied range of different materials, styles, designs, finishes, and sizes.
All-Golden Theme
The all-gold theme adds a new level of luxury to any modern bathroom design. Gold can alleviate the entire interior look of your bathroom and make it look more lavish. Gold can be enriched with almost every fixing and fixture of your bath space including the hardware, vanities, storage cabinets, decors, flooring, mirrors, lighting, tubs, walls, tiles, ceiling, and walls to enhance the appeal.
Go Green With Natural Elements
Giving the bathroom a greener and eco-friendly remodeling is the hottest trend of 2021. Without sacrificing style and comfort, you can create a sustainable bath space in your home. You can find a huge range of eco-friendly bathroom fixtures including tubs, taps, lights, showerheads, cabinets, storages, and everything else ore to make your bathroom more responsible towards the environment.
Color-Popping Marble
Neutral shades and a minimalistic look are a popular pick for modern bathrooms. But adding color pops isn't also totally off-limits. With colorful tiles and marbles, you can easily add multicolored pops in your washroom and draw attention to the focal point. Apart from floor tiles, an eye-catching and colorful backsplash behind the vanity will also work great for a colorful bath space.
Serene Spa Look
Turn your small bathroom into a luxurious, relaxing, and revitalizing oasis with a spa-like layout. Adding glided updates, a space-savvy bathtub, proper shelving, indoor plantation, warm rugs on the floor, and some aromatic candles can significantly improve the look of your bath space and create a more spa-like atmosphere at home. Also, do not forget the plumbing fixtures to add some glamor to the washroom.
Industrial-Style Lighting
Another hottest bathroom layout trend of 2021 is adding industrial-style lighting to space. It not only gives a lighted decor aesthetic to your bathroom but also makes your space look truly Victorian and historic. Industrial lights like chandeliers, lighting scones, ceiling lamps, pendants, low-hanging lamps, or bath lights can add a simpler yet sturdy look of old factories to your space.
Bath Wallpapers
The key look of updating or remodeling your old bathroom can be achieved with stylish and colorful wallpapers. Animal skin, grass, plantation, abstract patterns, and rustic shapes are some of the trendiest wallpaper options for the bathroom. You also can keep the bathroom furniture and fixtures bleached or beige and add some color pops to the walls with wallpaper for a contrasting look.
Statement Shower For Statement Look
Another trending bathroom layout is adding a statement shower for achieving optimal luxury and indulgence. The shower is a key addition to ant bathroom and by having a statement piece, you can make it the focal point of your washroom. Be it a single or a double shower, a statement piece can be a truly luxurious addition to your modern bath space. Just keep the shower fittings simple and focus on tiling to make the room feel lighter and spacious.
Deluxe Bath Fittings
The look and feel of your bathroom can affect your feelings, mood, emotions, and behavior. Faucets, showering, bathroom skins, toilets – focusing on upgrading the entire range of your bathroom can add both soothe and glamour to space. With homeowners becoming more attentive towards lavishing lifestyle, keeping your washroom sleek, lavish, and minimalistic with costly and luxurious fittings can simply upgrade the look and function of your bathroom.
Get In Touch With Us Today!
Does your bathroom need the addition of little luxury?
Do you want to enhance the look and feel of your traditional washroom?
Let the skilled and innovative designers of Greenberg Construction help you crafting the bathroom of your dreams.
Trust us… we can turn your boring, pale washroom into a modern stunner!
Get in touch with our specialists today to get a free quote on bathroom renovation and construction.