Complete Guide to Shower Waterproofing for Homeowners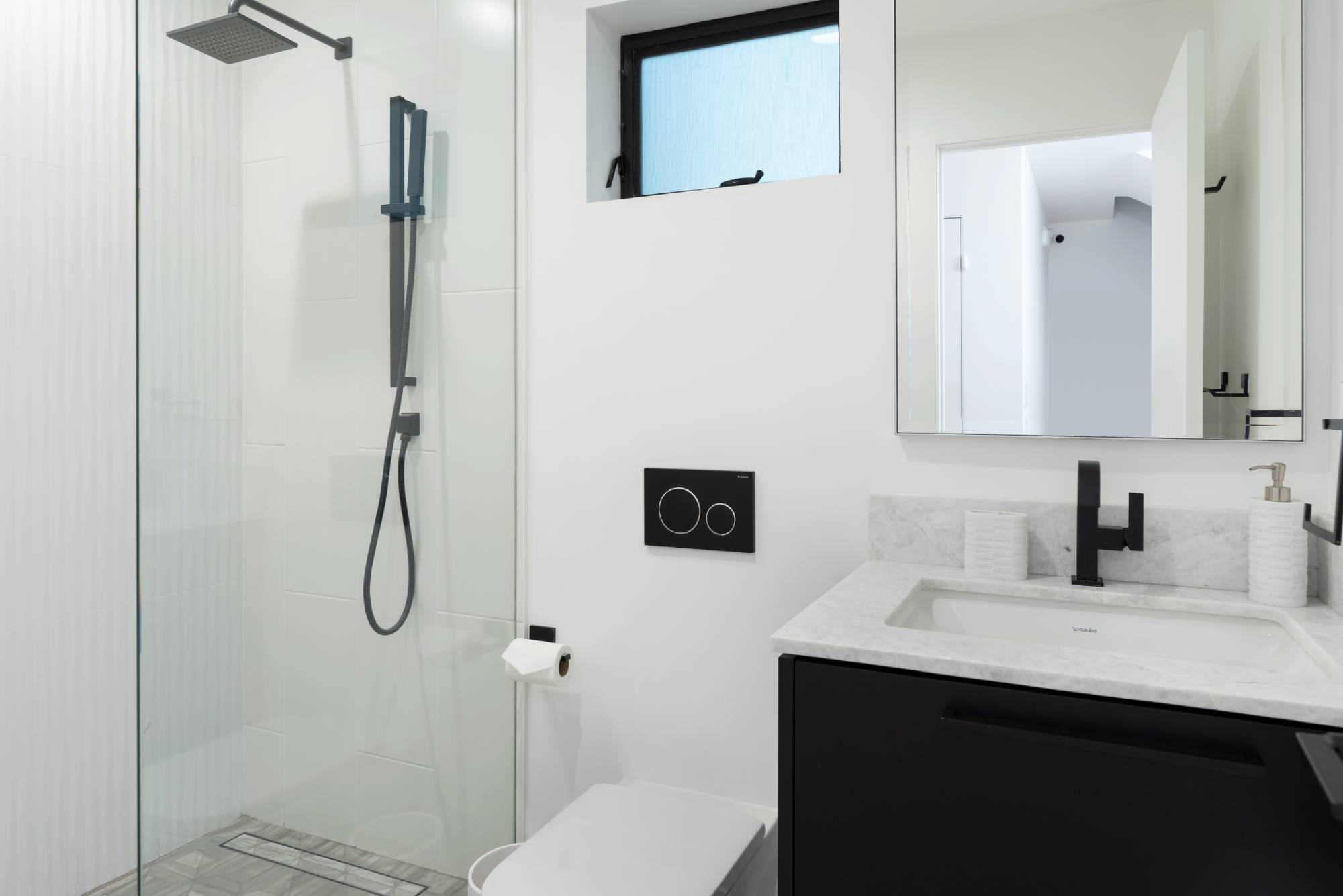 With bathrooms becoming the focal point of every modern home, today almost every homeowner is looking for a tasteful, contemporary bath space. And the very primary step for creating an attractive, feature-rich, and unique bath space is to waterproof the showers ad whole restroom. No matter if you are planning to install a new shower cubicle or a tile shower, the first key step is to contemplate is shower waterproofing.
Ready To Waterproof Your Shower And Make Your Bath Space More Functional & Useful? Let's Check Out The Reasons Why You Should Waterproof Your Bathroom, Along With The Major Benefits Of Doing So.
In any building, optimal safety, durability, and cost-effectiveness is ensured when proper waterproofing is done whenever and wherever necessary; especially in bathrooms. Today, the availability of functional, unique, and modern accessories is endless. They all are required to make your bathrooms more useful, more functional, and more appealing. Alongside the unique and useful fixtures and bath accessories, what can make your washroom look more classic and attractive is the waterproofing of showers.
Shower waterproofing is one of the most critical components of any bathroom remodeling and new construction project. In recent years, the availability of shower waterproofing methods has become more prevalent and luckily, most of them are operative and unfailing. However, in all cases, getting assistance from qualified waterproofing professionals like Greenberg Construction is highly recommended.
What's The Need For Shower Waterproofing?
Most homeowners have a misconception that the tiles in their bathroom or shower are 100% waterproof. But the reality is something else. Indeed, ceramic and porcelain tiles, installed on the restroom on the floor, walls, and on the adjoining areas of the shower are virtually waterproof. But the filling in between those tiles is not water-resistive. Grouts are only good in binding the tiles together, not in waterproofing your space.
Without any kind of high-quality waterproof membrane, under the layer of the tile fillings, the small lines and joints of stonework gradually start absorbing water, thus causing water damage to areas surrounding your shower. It also affects the drywall, plywood, and even the foundation of the wall and floor, making them susceptible to fungus, dampness, and mold growth over time. Some common symptoms that your shower might be leaking water may include, but not limited to:
Holes and cracks on the plaster between each tile, both on the walls and floor
Visible cracks on the border and floor tile joints
No or poor quality silicon between floor tiles and walls
Lack of strong seals around the shower
Wrongly installed shower system can also victimize entire drainage system of your bathroom
Below, we will talk about the different risks and advantages of waterproofing and how they can benefit you in the long run.
Risks Of No-Or-Incorrect Waterproofing
There are many reasons why incorrect waterproofing can be risky for your home bathroom renovation project. If the leaks appear in your shower due to No-or-Incorrect waterproofing, then there are multiple perils a homeowner is likely to face, i.e.
Water damage, dampness & non-stop leakages
Water soaking and swelling in walls, ceilings, and floors
Spreading of dampness to other rooms of your home
Tiles become a wobbly, thus higher risk of more leakage
Structural damage to the whole home
All of these issues can arise if you don't do shower and bathroom waterproofing or do it from any unprofessional renovators. Whether your shower is brand new or not, incorrect waterproofing can cost you BIG, especially if you don't recognize the leakages at the correct time! Therefore, it is essential to waterproof your shower correctly by a qualified and skilled professional.
Multiple Advantages Of Shower Waterproofing
Inhibit Water Outbreak:
Even a small water outbreak in the shower can make your whole bathroom damp, muddy, and full of fungus. Waterproofing your shower not only prevents water leakage but also keeps your washroom clean, tidy, and well-maintained for years.
Better Insulation
Waterproofing your showers not just offers the obvious benefit of preventing water leakage but also improves the insulation of your premises. In fact, waterproofing your shower and bathroom controls indoor air circulation and saves you dollars on your yearly energy bill.
Higher Resale Values
Once you do waterproofing of your shower and bathroom, the overall real estate value of your home will be dramatically increased. This is because a well-insulated and well-ventilated bathroom means cheaper energy bills, as the buyer won't have to shell out cash for any further repairs.
Aesthetic Improvements
Professional waterproofing can make your restroom look more shipshape and gorgeous. It will take away all the unpleasant effects that water leakage tends to do including mold and mildew and improves the look and aesthetic of your bath space.
Lower Maintenance
Continuous water leakage can cause the development of molds, fungus, and moisture in your bathroom, thus making the need for maintenance more frequent. Waterproofing helps you avoid the risks of water penetrating the ceiling, walls, and floor, making them withstand the crack, blister, or peel of paint.
Good For Long-Run
Once you're done with waterproofing your shower, you won't have to face dampness and muddiness in your bath area ever again. It makes you free from leakage concerns and gives long-term value for your investment.
Let Greenberg Construction Guide You!
There are many ways to waterproof your shower and bathroom and the most common one is to consult and hire professionals or bathroom specialists. Greenberg Construction is one of the most reputed builders of Pale Alto, specializing in new home construction and remodeling as well. At Greenberg Construction, we not only construct beautiful homes and bathrooms but also provide additional remodeling and renovation services like bathroom waterproofing.
We stock high-quality waterproof materials and boarding that can make your bathroom safe from water breakage and dampness. Plus, we also have specialists 24/7 available to assist you with any of your queries. Visit our showroom today or contact us at +1 844-349-4411 for a quick response. Or, if you're looking for a free quotation on shower waterproofing or bathroom waterproofing, send us your detailed query at [email protected]!