Hot Mop vs. Membrane – Best Way To Waterproof Bathroom Floors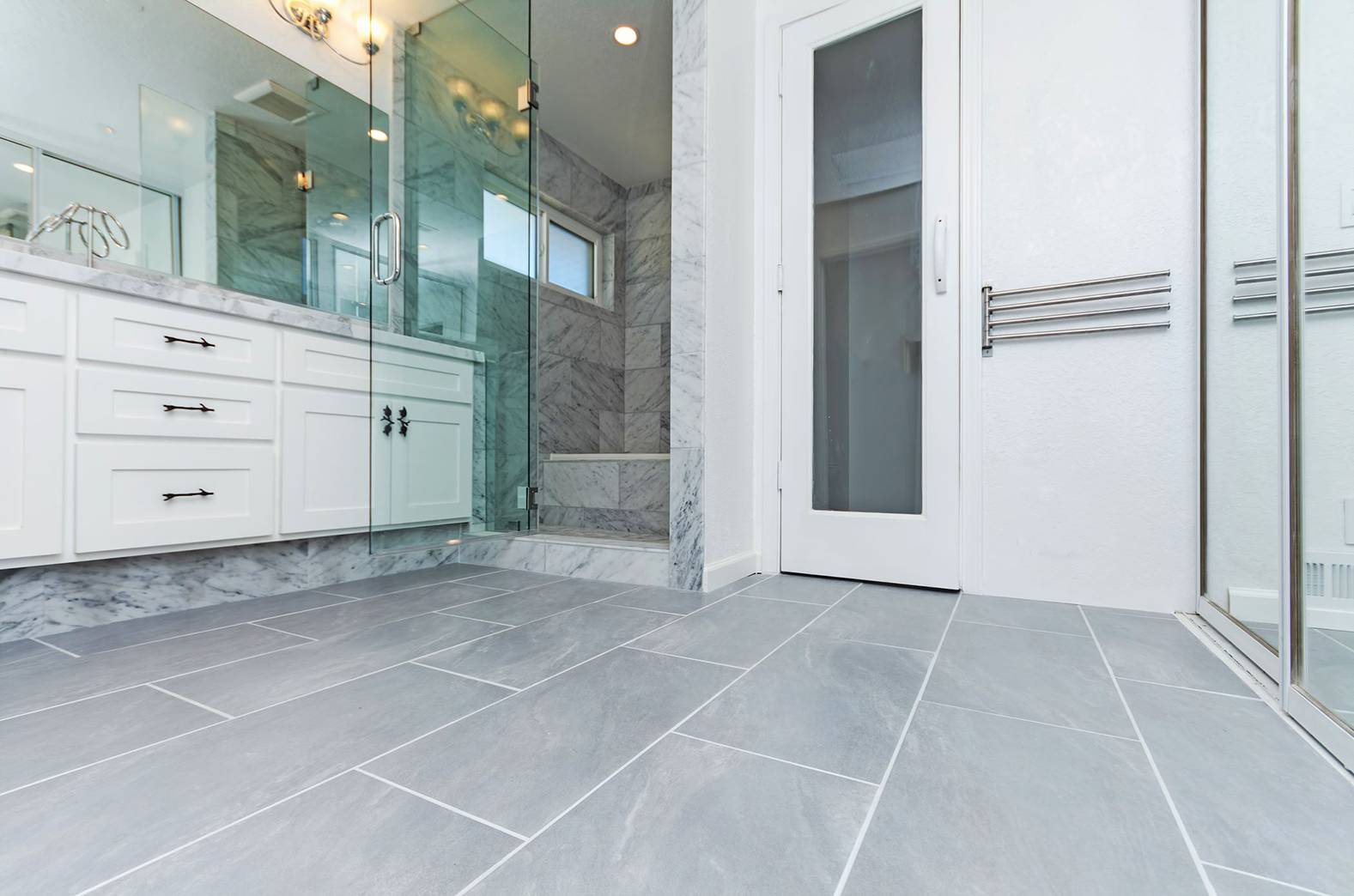 Planning for a bathroom renovation?
Designer bathrooms are soaring in popularity these days. Depending on the needs, desires, and lifestyle of the users alongside the latest trends and designing fashions; bathrooms are being planned or renovated. Right from the wall tiles and floor tiles to the selection of the right kind of bathtubs, shower panels, and washbasins, many things are there to consider while planning for the construction or remodeling of bathrooms. But with so much attention is being paid to other aspects of a modern-day bathroom; waterproofing of the floors too must not be snubbed.
Ready To Explore Different Options To Waterproof Your Bathroom Floors? Let's Check Out Reasons Why Bathroom Waterproofing Is Crucial, Along With The Methods To Achieve So!
Compared to any other areas; the bathroom is the most showery and moisturized area of any building.  Bath spaces are extremely exposed to humidity, moisture, and water and thus, are prone to damages, water leakages, and outflow in tiles and fixture joints. To avoid all such long-term home designing blunders; the floor of your bath space must be adequately waterproofed. Waterproofing ensures your bathroom to be completely waterless within few minutes of showering and keeps it spick-and-span and sparkling always.  Other major benefits of bathroom floor waterproofing are as follows:
The biggest advantage of bathroom floor waterproofing is that it helps to prevent water leakage and thus further damages to walls, ceilings, and other bathroom fittings.
By saving extra water leakage and maintaining water tightness, you, obviously can save a lot on your water bills and make your home more energy-efficient.
Waterproofing of bathroom floors is a great way to prevent the growth of unwanted microbes, ugly bacteria, and nucleuses caused by constant dampness.
Bathroom floor waterproofing is a great insulator for any home. It improves the insulation of your entire home by containing the heat inside only.
With bathroom waterproofing, you can increase the overall real estate value of your home and make it appealing to potential property buyers.
Different Ways To Waterproof Your Bathroom Floor
There are many different ways to waterproof your bathroom floors. Each method focuses on a single aim – to create a strong barrier below or above the floor surface and to prevent water to pass through the surface. Properly applying waterproofing methods help to preclude flooding, humidity, wetness, and moisture in the bath spaces. However, among all the methods available, two of the most popular bathroom floors waterproofing methods that are trending in today's market are:
Hot Mop Waterproofing
Membrane Waterproofing
Let's check out the pros, cons, features, and perquisites of both methods!
Hot Mop Waterproofing – Secure & Reliable Waterproofing Method
When it comes to waterproofing the shower, floors, and other bathroom areas, hot mopping is considered one of the most effective, feasible, and viable solutions to consider. Hot Mopping basically is the procedure of waterproofing the tiles, shower panels, and floors with multiple layers of hot asphalt and felt paper. The application can be useful in versatile methods but mostly relates to waterproofing of grounds and showers in the bath spaces.
A leaking floor can foster bacteria, mold, mildew, and eventually result in costly water damages. But with multiple layers of hot mops, you can fill in the pours and escapes of tile and grout. A specially designed hot mopping application can provide adequate protection against water leakage, tile breakage, and poor waterproofing in the long run. For bathroom waterproofing, you can blindly trust the quality and dependability of hot mops over any other kind of waterproof method.
Why Hot Mops?
Hot mop pans work better and longer than any other bathroom floor waterproofing method. It is excellent in tile insulation and keeps your property protected against water damages in the long run.
The heated tar of hot mops when applied to the shower pans and floors; can provide a fully sealed, most waterproofed, and protected bathroom ever.
By acting as a robust water-tight crust below the bathroom tiles; it prevents leakage in the shower pan, tile breakage, and water outflow in tile pours.
Made from the highest quality liquid heated tar and three-layered roofing grade felt; hot mops last for longer than other waterproofing applications.
Hot mops help to reduce the humidity inside the bathroom and prevent further water damages to other fixtures and appliances.
Membrane Waterproofing – Stronger Prevention For Bathroom Leakages
Talking about waterproofing bathroom floors and forgetting CPE/PCV membrane is not just possible! Available in two forms, i.e. liquid membrane and sheet membrane, this method can be more durable and effective for waterproofing the washroom floor. A waterproofing membrane comes as a thin layer, made of water-tight material. It is laid over the bathroom surface or structural slab or even below the finish tiles precisely so that passage and leakage of water can be prevented.
It effectively deals with the extreme humid conditions of a wet room and absorbs water right after showering. It also copes up greatly with fluctuations in water production inside the bathroom and ensures better and more robust tanking. While hot mopping can last for almost 15 years after application; CPE/PVC sheets always last longer. Once properly applied and installed, membrane sheets can last for a lifetime and ensure better and around-the-clock waterproofing in the wet floors.
Why Membrane Waterproofing?
Despite being thin, the layer of water-tight membrane prevents water to pass through it and keeps the structural slabs and tiles of the bathroom completely waterless and gasping.
The waterproofing membrane is highly strong, flexible, robust, tear-resistant, and long-lasting, which makes it an ideal choice for any kind of bathroom floor.
Plus, the sheets are so flexible and elastic that they can take any shape and be stretched to cover any ranges of cracks in the tiles, walls, and other bathroom features.
Both the sheets and liquid membranes are easy to work with and can be installed effortlessly than other applications.
The waterproofing membrane is suitable for any surfaces including the foundations, walls, tiles, roofs, and other parts of the bathroom – no matter if they are made of concrete, leather, or any other fabric.