Top 5 Modern Design Trends For Bathroom Construction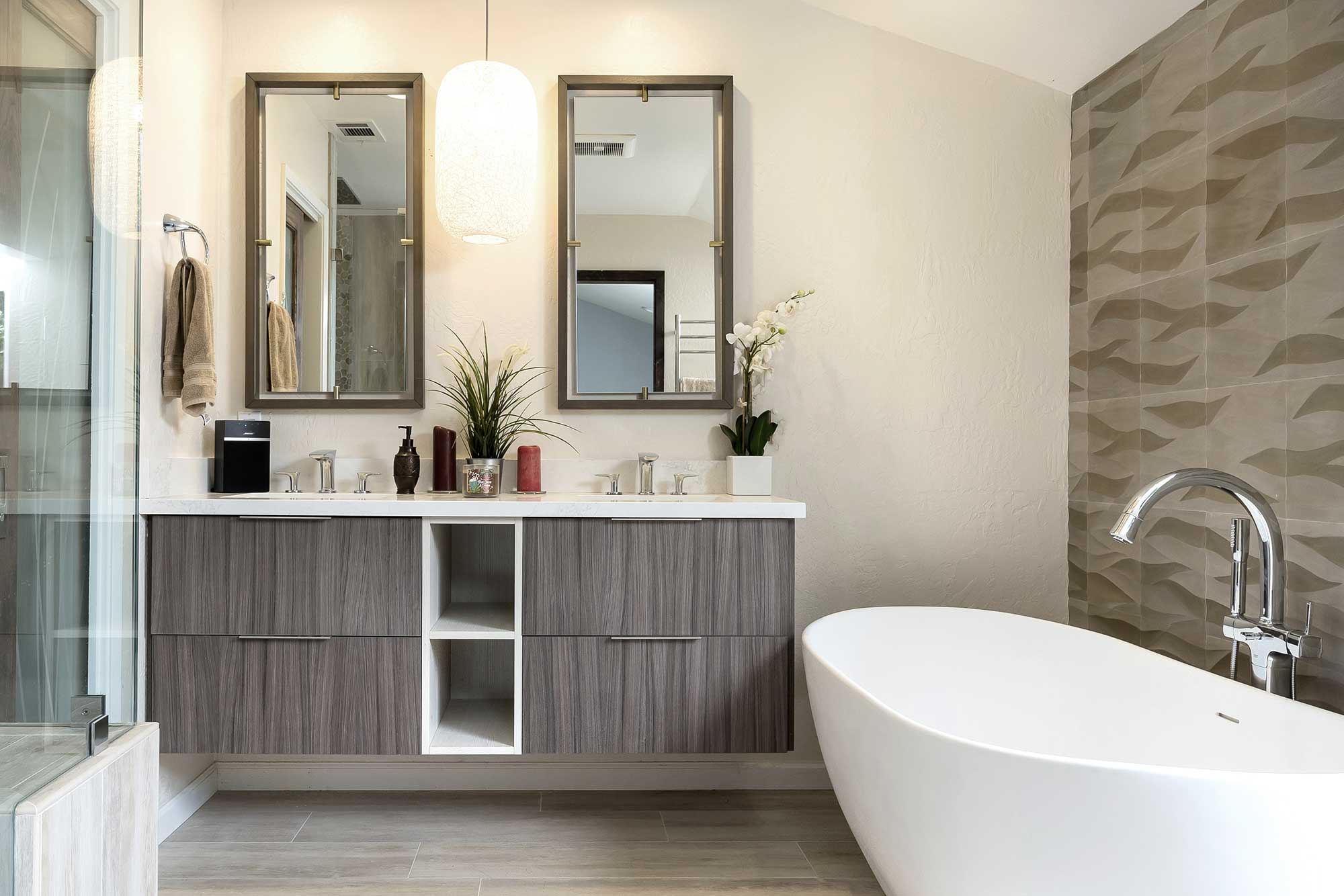 From the lavishing white marble and matte black fixtures to smart bathroom settings; here are the top design trends that you may copy for your new bathroom construction projects.
Gone are the days when the bathroom used to be an additional section of the home. Today, it is a private retreat that adds lavishness to the lifestyle and escapism to our daily lives. As per the designing and construction experts, in 2022, major homeowners will be upgrading their outdated bathroom designs with more functional fixtures, mix, and match textures, spa-like interiors, stylish hardware, and chic accents to achieve a more comfortable and practical layout.
Addressing the old style of bath space, homeowners gonna opt for the interiors that offer much more than just the basic bathroom necessities. Making it a retreat with luxe fixtures, resembling personal spa feelings with modern styles, and adding a more organic look and practicality will be the top focus of the bathroom designers in 2022. If you're planning for a major bathroom renovation, here are the top 5-bathroom design trends that you may consider.
Warm, Organic Interior
Well, organic style or eco-friendly designs are the latest talks of the town. While updating your old bath space or developing a new one, you may emphasize building it with all-natural, recyclable materials, warm & earthy colors, a natural source of ventilation and light, and plenty of plants. It will make your bath space look more refreshing while giving you a spa-like feeling at home.
Multifunctional Storage
Instead of making it cluttered with fixtures and accessories, you can simply upgrade the practicality of your bathroom with multifunctional storage solutions. You can use wall-mounted shelves and racks, hanging baskets on the walls, wrap-around shelf for the pedestal sink to increase the bath space's functionality. Also, adding dedicated dressing areas, portable closets, and multipurpose laundry rooms will make your bathroom a better-functioning space.
Smart Integrated Technology
Smart toilets, remote-control showers, and touchless faucets have become the core components of modern bathrooms. Digitally or remote-control fixtures, wall-mounted smart interfaces, operated through mobile apps, and tech-savvy controls for your bathroom appliances will incredibly enhance the comfort and efficiency of your bathroom. You also may consider installing Dampness- and vapor-sensing exhaust fan to enhance the space's comfort level, competence, practicality, and sustainability.
Sustainable Lights
You can be more eco-conscious and responsible towards the ecosystem by installing energy-efficient and recyclable lights in your bathroom. Available in a wide range of designs, colors, styles, and patterns, such lights not just dazzle up your space but also make it more comfortable, more energy-efficient, and completely insulated. With sustainable LED lighting, you can ensure minimal energy consumption and almost no carbon emissions.
Statement Marbles
You can add individuality to your bathroom with statement marbles. Mostly installed in high-end luxury spaces, such marbles create a feeling of opulence in normal bathrooms. They create visually appealing and concrete texture in the bath space and add more luxurious finishes. Apart from the statement marbles for the floors, you also can opt for a more subtle statement with finely designed, hand-drawn, and intricate murals.