Verified Techniques For Soundproofing Walls & Ceiling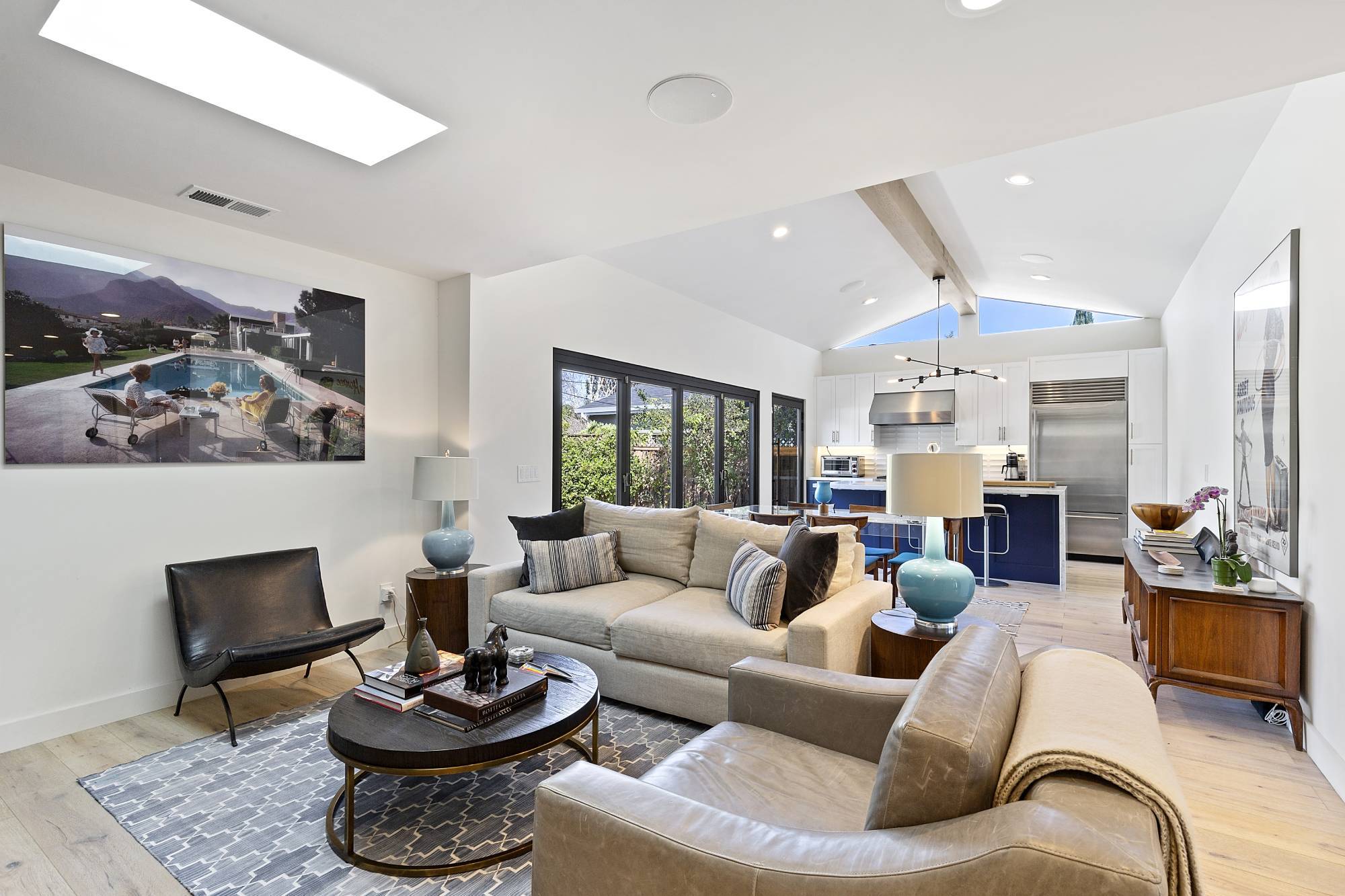 Do you know the sound is one of the most widespread complaints made by residents all over the world? As property owners, we invest a lot in making great interiors, finding quality materials for construction, choosing the finest colors and decors, picking up the very best furniture, and, making sure everything so on-point. But most of us often neglect to invest in one of the most important aspects while planning a building – great soundproofing! And the result? Lots of chaos, noises, horns banging outside and unbearable clatters!
Now Get Ready To Reduce Unwanted Noises Inside Your Home With Great Walls And Ceiling Soundproofing Techniques! Let's Find Out Everything About Wall & Ceiling Soundproofing! 
Sound traveling in between rooms, from outdoor to indoor, from the kitchen to corridor seem pretty normal, but trust me, they aren't normal in urban areas like Pale Alto. That giant truck driving with roars down the road, those construction drills going on outside your house, and that humming dryer – these ridiculous sounds are inescapable – aren't they? Well, honestly speaking, there's a lot we can do before giving up on these boisterous noises! As we all know the basic science behind sound traveling. It travels between rooms and places in 2 ways, i.e.
Through the air
Through the structure
Noise travels very quickly and smoothly through cracks, gaps, and frivolous building materials. Noise also can travel through building structures through the walls, ceilings, tin ducting, floors, HVAC ducts, lights, switches, gaps, etc. The noise can be generated and spread from inside the home or could also be from outside – honk, honk, from the banging of appliances, from mechanical systems, and many more. For peaceful living, soundproofing of walls, ceilings, and gaps are highly essential.  Let's check out other reasons to opt for soundproofing of home.
Why Is Sound Proofing Important?
Privacy: Soundproofing or walls and ceilings ensure better privacy to the residents. It boosts insulation of the property and prevents voice leaks from both inside and outside.
No Noise Ruckus: If your neighbor's noisy behavior or pet's clatter or even the cars continuously banging outside the door irritates you; soundproofing is the best to-go option for you.
Safety: Too much uproar can bad for your kids, senior members in your family, and for your ears too. Soundproofing walls and ceilings help to withstand excessive noise and keep them outdoor.
Comfort: Want to watch a movie with the family? Is your baby sleeping? Wall and ceiling soundproofing helps to avoid excessive noise echelons and ensures you complete peace of mind and comfort.
Higher Property Value: Soundproofing significantly raises your property value. Especially if you have a property in the raucous locations where people often look for peace, privacy, and serenity, soundproofing can be the greatest investment.
Basic Elements of Soundproofing
If you are planning to soundproof your ceiling and walls for a serene lifestyle, then it is essential to know and understand the vital elements that come into play. They are:
Decoupling: It is the act of extrication or creating a hedge between the sound source and any of the adjoining mass, to hinder the direct trail for sound transmission. It involves the process of separating the framing of the ceiling to halt the pathway of sound to cut noise.
Absorption: This element is used for the absorption of sound, causing the reduction of noise. For isolation, the spaces between the joists are filled with an insulating material and this material absorbs the sound vibrations, thus reducing airborne noise.
Mass: It is one of the most important traits of sound blocking. In this process, dense materials are added to stop sound waves from coming from the source wall, ceiling, or floor. In some cases, multiple layers of dense material are required to soundproof a room.
Damping: Damping is used to reduce echo in the rooms, by the techniques of reflection or diffusion/absorption, or redirection. Absorption is used to reduce the level of sound whereas redirection is applied to condense unwanted sound.
Proven Soundproofing Techniques For Walls & Ceilings
If you are planning to soundproof your walls, the following methods can be applied to your project. However, you need to combine them in different setups for more effective outcomes.
Always opt for acoustic tiles or panels for your walls and ceilings.
Don't forget to cover the ceilings with punched gypsum boards and the walls with integrate MDF panels or MDF boards
For creating a look for the false ceiling while preventing unwanted sounds, install fiberglass on the ceiling
Use acoustic plasterboards with higher density cores for halting sound transmission.
Installation of single layer drywall for slightly avoiding noise transmission and vibration
Adding double layer drywall to cut down impact noise
Damping the compound to effectively stop airborne noises
Installing hat channels & resilient soundproof fasteners
Floating the ceiling beams or joists for reducing impact noises
Soundproofing the uppermost part of the floor for non-reflective sound effect and complete soundproofing of the ceiling and less flanking noises
Adding acoustic mat and acoustic underlayment to the top floor to muffle sound from the roots only
Tips & Precautions For Soundproofing Projects
Always have an estimated value of the effectiveness of soundproofing in your walls and ceiling before investing in it.
If you are installing drywall for sound prevention, always follow building codes and apply the right bolts to install drywall.
Never go for DIY soundproofing! Always seek the help of professionals like Greenberg Construction for help and guidance – before, during, and after the project.
Most soundproofing techniques are affordable. However, you still need to plan your budget and the methods that work best for you.
Apart from soundproofing walls and ceilings, you also can opt for acoustic doors and windows for better noise prevention.
To know more details about wall and ceiling soundproofing and get a free estimated quote for your project, contact Greenberg Construction. It is one of the most reputed and trusted companies for soundproofing, construction, and home remodeling.
Learn more about us by visiting our website: https://www.greenberg.construction/!