Modernize Your Adobe With Smart Home Ideas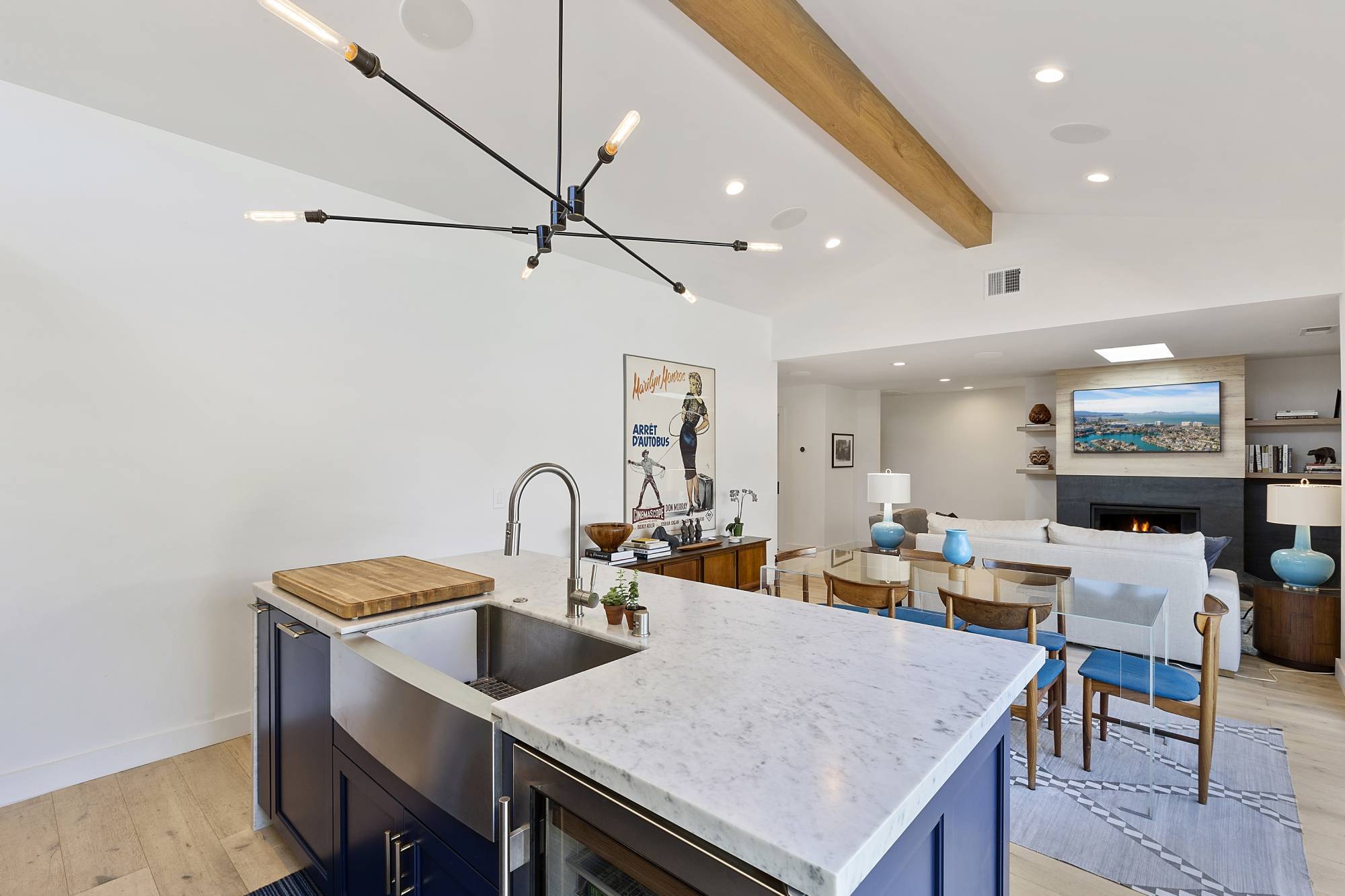 Today, almost everyone loves the touch of antique homes, with the ease and convenience of modern designs and decors. And to all such homeowners, the advancements in the modern construction industry have expedited with a wealth of ideas and designs for building smart homes. Money-saving, time-saving, and of course, life-saving smart home automation designs have helped homeowners regulate just about everything in their home with optimal ease.
Are You Ready To Make Your Life Safer, Easier, And More Energy-Efficient With Smart Home Technology And Designs? Let's Find Out How Greenberg Can Help You With This! 
Whether you want to upgrade the lighting system of your home in a more energy-efficient way or install advanced automation systems; get started with the best smart home ideas and designs, offered by Greenberg Construction – the most renowned and value-added construction service provider of Palo Alto. Greenberg Construction, being the most committed construction company, is dedicated to bringing you ways of living the most advanced, upgraded, and innovative lifestyle.
Upgrade The Way Of Living With Smart Homes!
Designing smart homes is much more than building four walls. When you choose to build your home on a strong and advanced foundation, such as a radical operating system that controls your entire building, the possibilities are just endless. Not just laptops or smartphones, but everything – right from your wall clocks to the lighting system, from music speakers to doorbells, from cameras to windows, window blinds, water heaters, cooking utensils, kitchen appliances, and everything else need to be automated in smart homes.
Smart home technology is being mainstream more and globally, for all good reasons. Whether it is about regulating just one device or controlling the entire network, consumers are capitalizing on the features and competencies of automation systems to protect, upgrade, and maintain their homes, belongings, and family. From remote monitoring to full customization, there are many reasons why you should also start considering the upgradation of your home ASAP. Below are the best advantages of the smart home that you must know.
Smart Home Benefits To Jot Down
Ease Of Use
A smart home has all the smart devices and system that connects your appliances with each other and automate several tasks. All of them are remotely controlled and can be accessed by the user anytime. Thus it improves the ease of managing, controlling, and monitoring your home and your property.
Interconnectivity Of Devices
Interconnectivity of devices is one of the most common benefits of smart homes. Right from the security surveillance systems to the TVs and sound speakers, from lighting to doors and windows, interlinking the smart devices with each other can improve your home's productivity and make life easier as well.
Remote Control & Monitoring
By connecting the smart devices to a single power system and mobile device or laptop, or your desktop computer, you can control, monitor, and manage them any time, from any place, through a single remote. It also allows you to get real-time check-ins on different devices and elements of your property.
Personalized Features
Depending on your needs, your home design, and your device, customizing and managing smart products can be achieved. You can adjust the devices to match your customized needs and preferences. For example, a smart thermostat can be adjusted to the temperature of your home, based on local climatic conditions.
Better Security Management
Smart home technology improves the safety and security of your home. By interlinking the security surveillance systems of your home, you can get real-time video feeds and camera checking, from any place, at any time. You can keep an eye on your property 24/7, no matter in which corner of the world you're in.
Energy Efficiency
Why most people love smart homes is, because of their remarkable energy efficiency. You can save precious time and efforts while conserving energy as well! With smart home designs, you can live a greener life and be more attentive towards energy saving. You can easily manage utilities like lighting, heating, and cooling systems and save on energy costs.
Apart from these major features, smart homes propose endless possibilities to homeowners to improve their lifestyles. They altogether not only improve your way of living but also make you more responsible towards the environment. Whether you're planning to construct a completely new home with all smart technology integrated into it or, or want to upgrade your current home with home automation devices, it's always recommended to collaborate with the best smart home builders and construction firms, such as Greenberg Construction.
Greenberg Construction – Upgrading Living, Upgrading Lifestyle
As the demand for smart home automation is becoming more prevalent, the challenges for builders and architects are also becoming fiercer. Thus when it comes to planning, designing, and executing an effective smart home strategy, the involvement of a full home automation specialist from Greenberg Construction is highly indorsed. Greenberg is offering homeowners a comprehensive range of automated technology solutions that widely focus on convenience, security, and control of your smart homes and improve your lifestyle, safety, home control, security and video monitoring, and interactive voice control.
The realm of smart home technology is constantly improving, upgrading, and expanding its reach through various innovations. And with this, the possibilities to combine, integrate and interlink various smart devices for homes are also becoming endless. With the growing smart home industry, Greenberg Construction is also expanding its offerings to the homeowners, thus making their life easier, more comfortable, and more eco-friendly. We have handpicked architects and designers onboard to modernize your home and materializing your visions and dreams of smart homes into reality.
Let Our Specialists Help You!
With endless home automation and smart technology popping up in the market, deciding on which one to pick can be confusing. So let our smart home specialists help you!
Depending on your home designs, budget, and things you want to achieve, we can suggest you best smart home ideas!
Get in touch with us today for a free quote!