From Ruin to Refuge: The Art of Remodeling a Destroyed Home
When Maor Greenberg, a seasoned professional in the construction industry and owner of VRchitects, Greenberg Design Gallery, and Greenberg Construction, first laid eyes on the Midtown Palo Alto home he and his wife, Rotem, purchased in 2020, he saw a structure that was "completely destroyed." The house was riddled with termite damage, shoddy construction, and an ill-conceived design. However, Greenberg saw beyond the ruin. He envisioned a home that would be perfect for his growing family.
Greenberg's Background and Philosophy
Greenberg's journey in the construction industry started at the age of 18, under the guidance of his contractor father and designer mother. His experience, coupled with his degree in structural engineering, has shaped his philosophy towards home building. "I believe that a house should be made for you," he stated, emphasizing the importance of functionality over aesthetics. He strongly advocates for the coordination of architecture, design, and construction from the onset of a project.
In collaboration with architect Dan Hruby, Greenberg embarked on the task of transforming the dilapidated Palo Alto home into a modern oasis. His vision was to create a seamless indoor-outdoor experience. This was achieved by installing bifold glass doors that provided an uninterrupted view from the backyard to the front yard. Even the living room's fireplace was designed to be see-through, allowing views from both inside and outside, even when the fire is on.
A 'Laundry Jet' and Modern Conveniences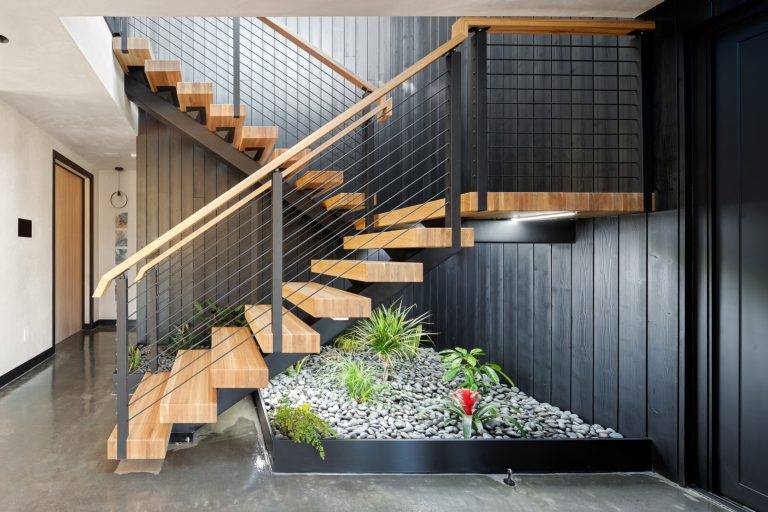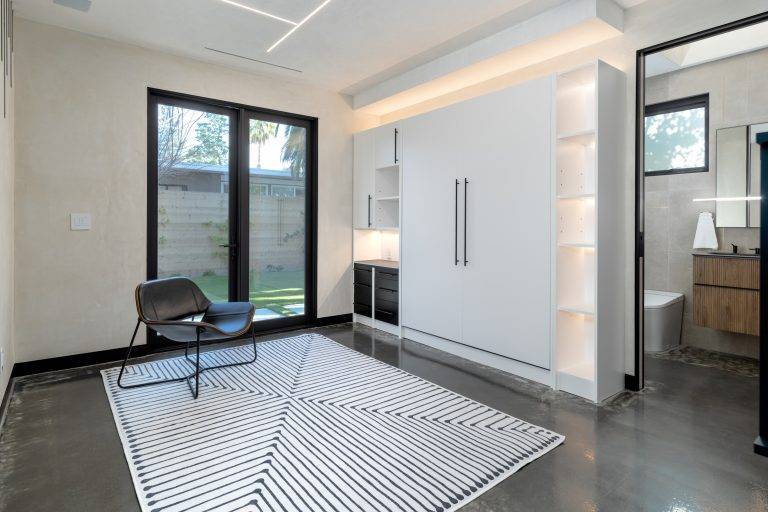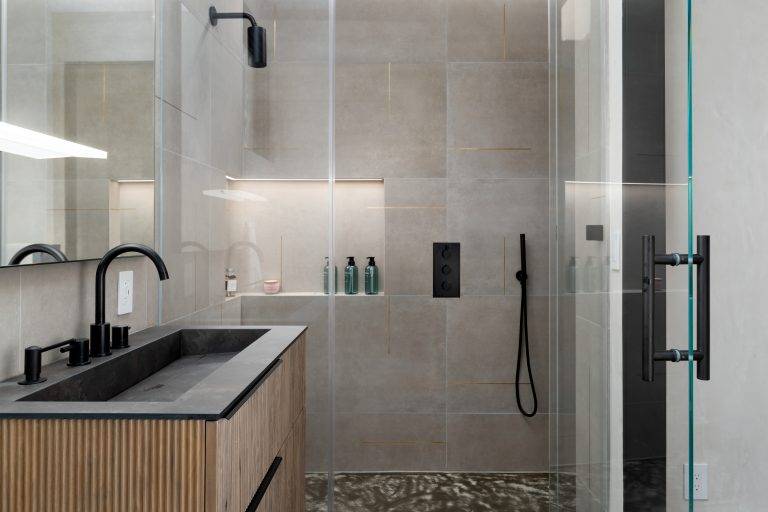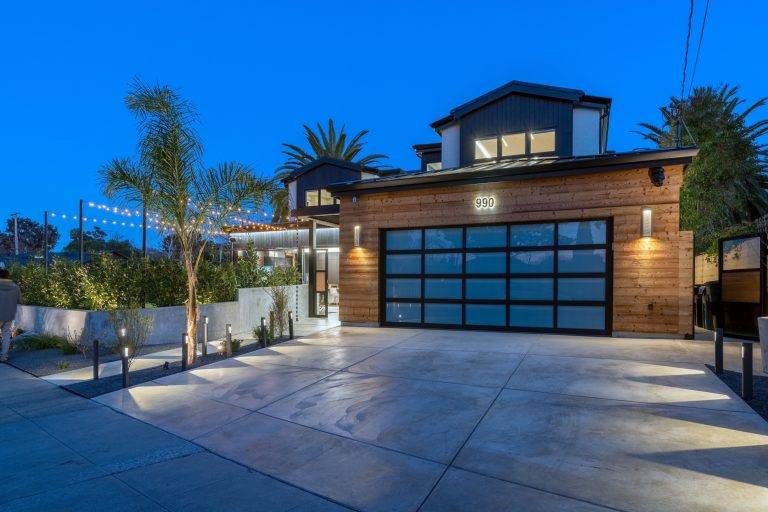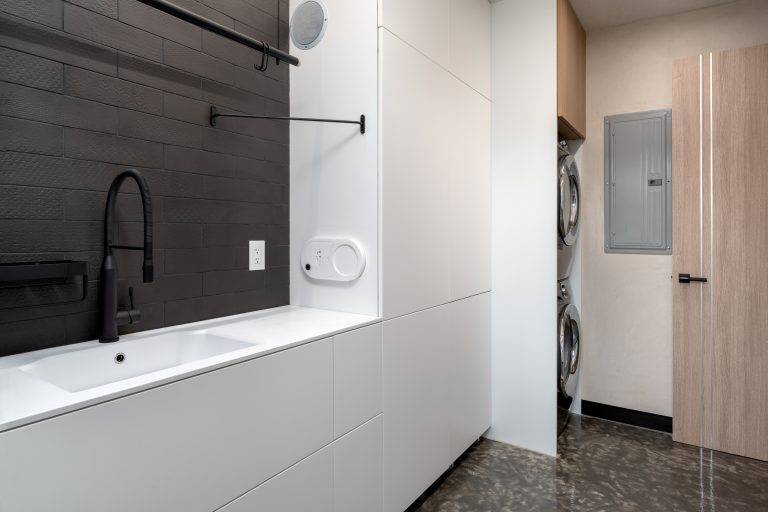 One of the standout features of the remodeled home is the 'Laundry Jet', a modern convenience that allows for easy transportation of laundry from one part of the house to another. This, along with other smart home features, adds a layer of comfort and efficiency to the home, making it truly suited for the needs of a modern family.
A Kitchen Full of Hidden Surprises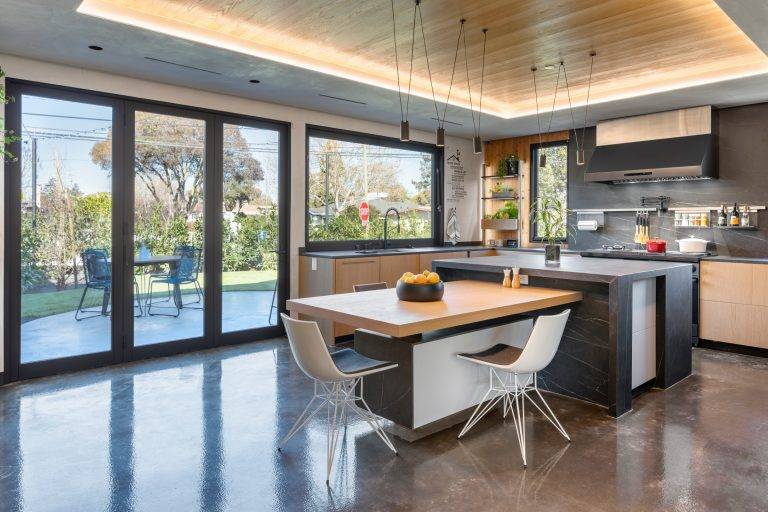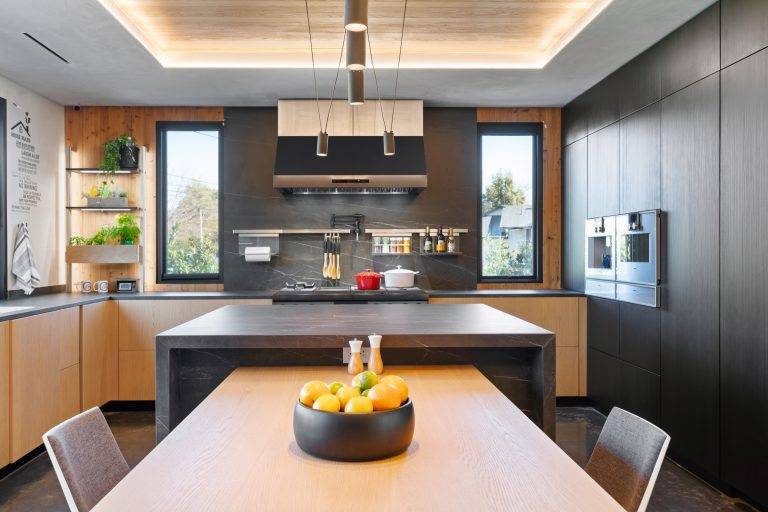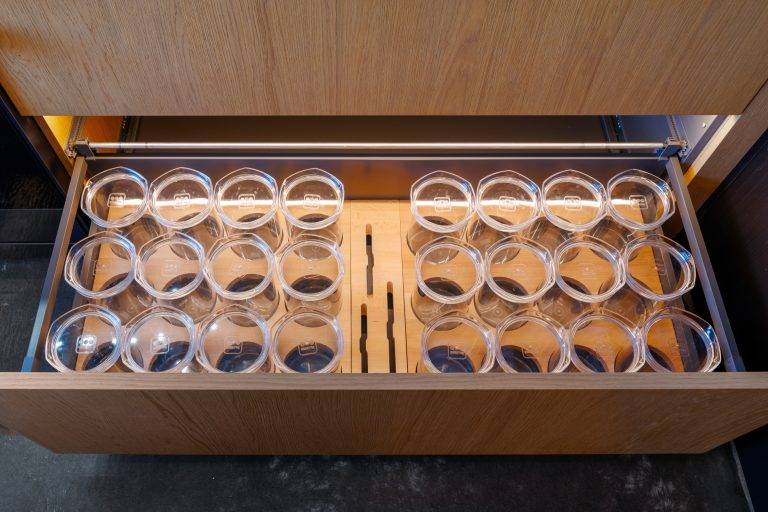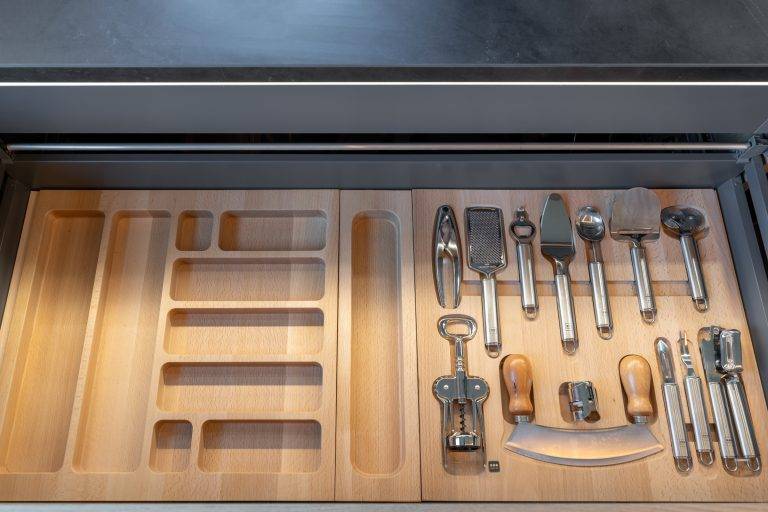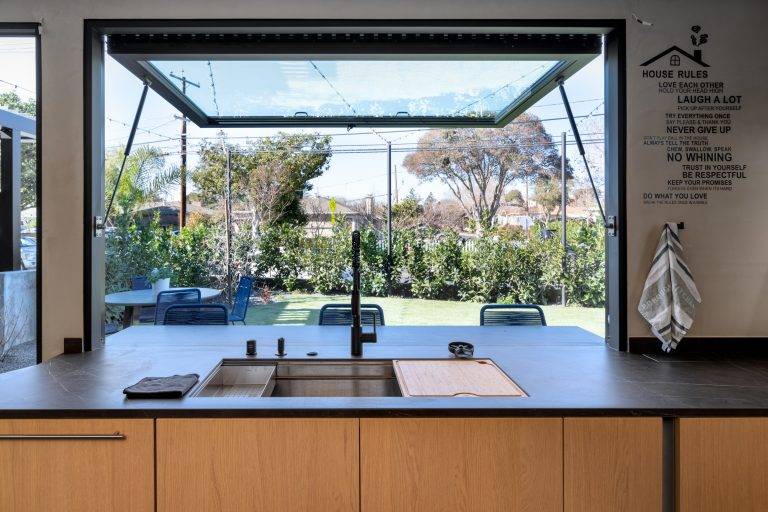 The kitchen, often considered the heart of the home, was not left out in the kitchen remodeling process. It is packed with hidden surprises that make cooking and dining a delightful experience. From hidden storage spaces to state-of-the-art appliances, the kitchen is a testament to Greenberg's belief in functionality.
Waterfall, Sauna, Other Outdoor Comforts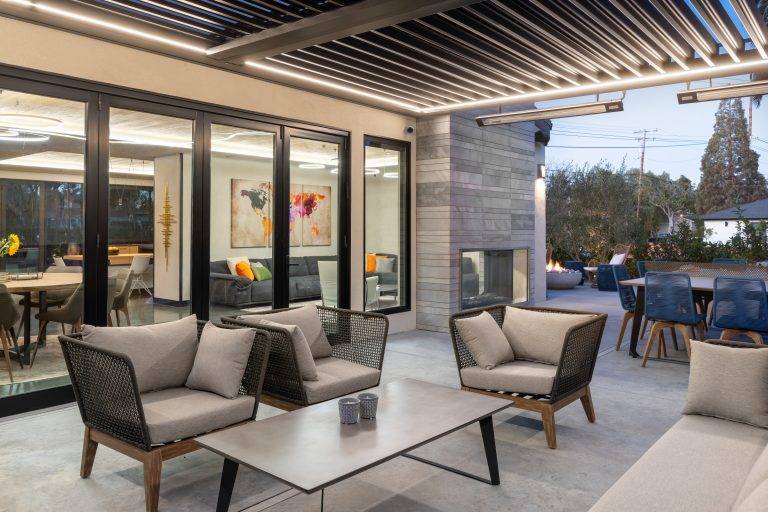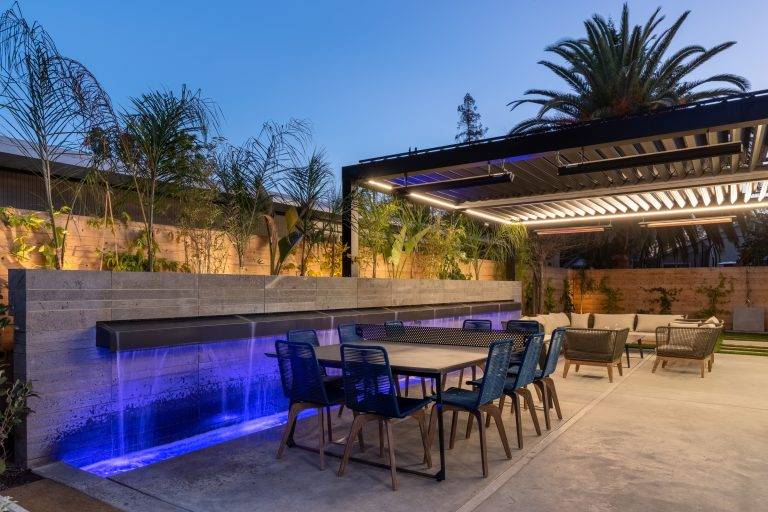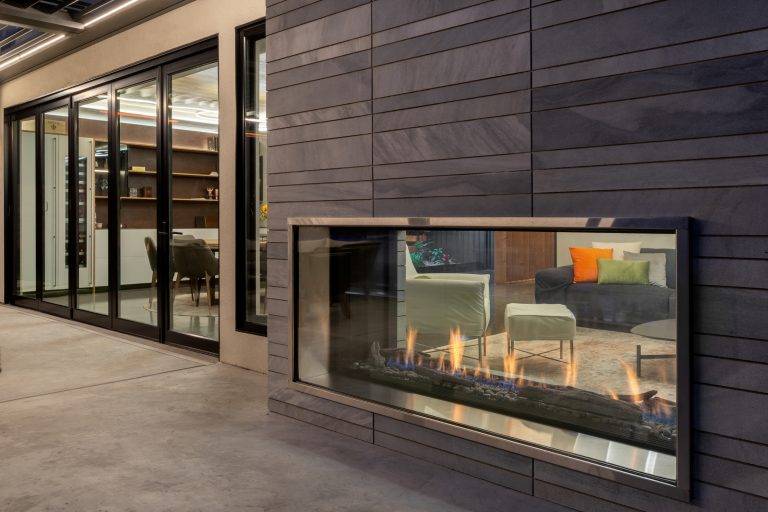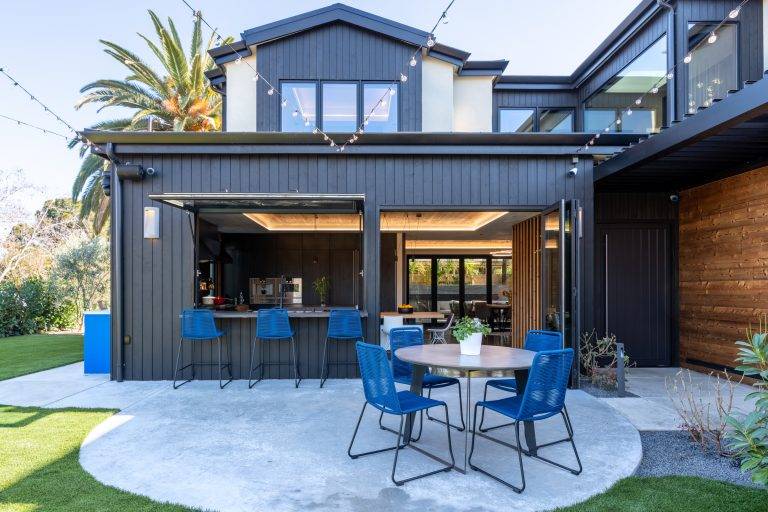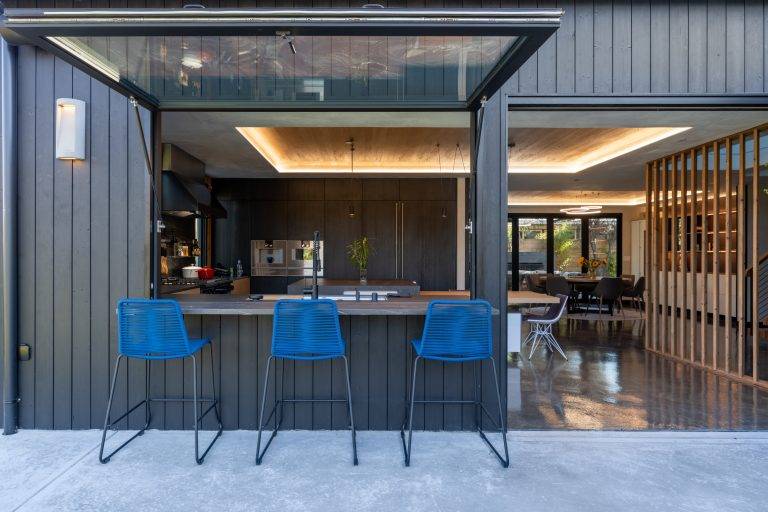 The outdoor space was also transformed into a haven of comfort. A waterfall adds a touch of nature's tranquility, while a sauna provides a space for relaxation and rejuvenation. These, along with other outdoor comforts, contribute to the seamless indoor-outdoor experience that Greenberg envisioned.
The result of this extensive remodeling project was a home that not only catered to the specific needs of Greenberg's family but also stood as a testament to the potential that lies in every "destroyed" house. The transformed home was even featured on the Silicon Valley Modern Home Tour in May.
In conclusion, remodeling a destroyed home is not just about fixing the obvious damage. It's about envisioning what the home could be and making it a reality. It's about turning a house into a home that is not just aesthetically pleasing, but also functional and suited to the needs of its inhabitants.
Frequently Asked Questions