Home Addition in Los Gatos: Building Dreams with Greenberg Construction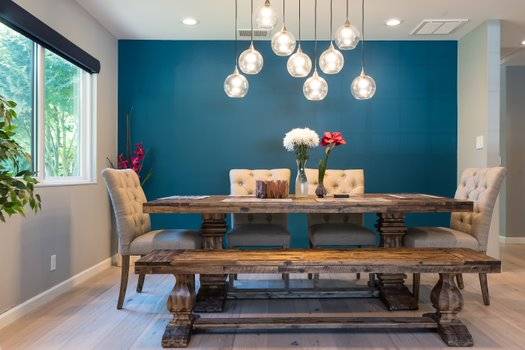 Nestled in the heart of Silicon Valley, Los Gatos stands as a testament to refined living and architectural elegance. Every home in this town has a unique story, and there's a growing desire among homeowners to expand and redefine their living spaces. Home additions are not just about adding space; they're about enriching life experiences.
As someone who's been in the construction business for over 15 years, I've seen firsthand the transformational power of a well-executed home addition. It's a joy every time I watch a family's eyes light up as they walk into their newly expanded home, realizing that their dream has finally taken shape.
Why Consider a Home Addition in Los Gatos?
Los Gatos is an area known for its luxurious residences, vintage homes, and serene landscapes. A home addition can complement this setting by:
Enhancing the Property's Value: In such a prime location, every square foot you add can significantly increase the market value of your property.
Catering to Growing Needs: Maybe your family is growing, or you've taken up a hobby that requires its own space. A home addition can address these evolving needs.
A Fresh Perspective: A well-designed home addition can offer a fresh outlook and rejuvenate your living experience.
The Greenberg Touch in Your Home Addition
At Greenberg Construction, we pride ourselves on delivering quality and excellence. Our approach to home additions in Los Gatos is no exception. Here's what sets us apart:
Personal Experience: I've personally overseen countless home additions. My team and I integrate the lessons learned from each project to ensure we're always delivering the best to our clients.
Customized Solutions: We understand that each home and homeowner has distinct needs. That's why our solutions are tailor-made, keeping in mind the specific requirements and aesthetics of your home.
Transparent Processes: Our clients are always in the loop. We believe in maintaining clear communication lines to ensure your vision is realized perfectly.
Green Building Expertise: Being a recognized green building expert, I ensure that our constructions are sustainable and eco-friendly.
Our Proven Track Record
Our portfolio speaks for itself. From modernistic designs to classical expansions, we've done it all. But what I cherish the most are the relationships we've built with our clients. Their testimonials and repeat business are the best endorsements of our dedication and quality.
Our room addition and extension services have been crafted to transform dreams into tangible structures.
Deep-Dive: Home Additions by Greenberg Construction
Over the years, we've undertaken a plethora of home addition projects, each with its distinct flair and challenges. Here are a few insights from our experiences:
Maximizing Space Without Compromising Aesthetics: In one of our memorable Los Gatos projects, we seamlessly added a spacious master suite to a vintage home. The challenge was to ensure that the new construction blended perfectly with the old, maintaining the home's historical essence while giving it a contemporary touch.
Multifunctional Spaces: In today's dynamic world, a room's purpose isn't set in stone. We've crafted spaces that transform from home offices during the day to cozy entertainment nooks by night.
Outdoor Extensions: Los Gatos's wonderful climate calls for outdoor living spaces. We've added sunrooms, patios, and decks that serve as the perfect spots for homeowners to unwind and entertain.
Trust, Transparency, and Timeliness
Three T's that are the foundation of Greenberg Construction. Our projects, whether big or small, are always completed with utmost dedication and within the promised timeframe. We respect the trust that homeowners place in us, and we're committed to upholding that at every step.
Conclusion: Your Dream, Our Blueprint
Home additions are deeply personal. They reflect your aspirations, your growth, and the future you envision for yourself and your family. At Greenberg Construction, we consider it an honor to be chosen as your partner in this journey. From the initial design discussions to the final brick being laid, we ensure perfection.
If you're considering expanding your Los Gatos home or reimagining a space, I invite you to experience the Greenberg difference. Explore our room addition and extension services, and let's create something exceptional together. Your dream home is just an addition away.