5 Ideas That Gonna Control Kitchen Construction Trends In 2023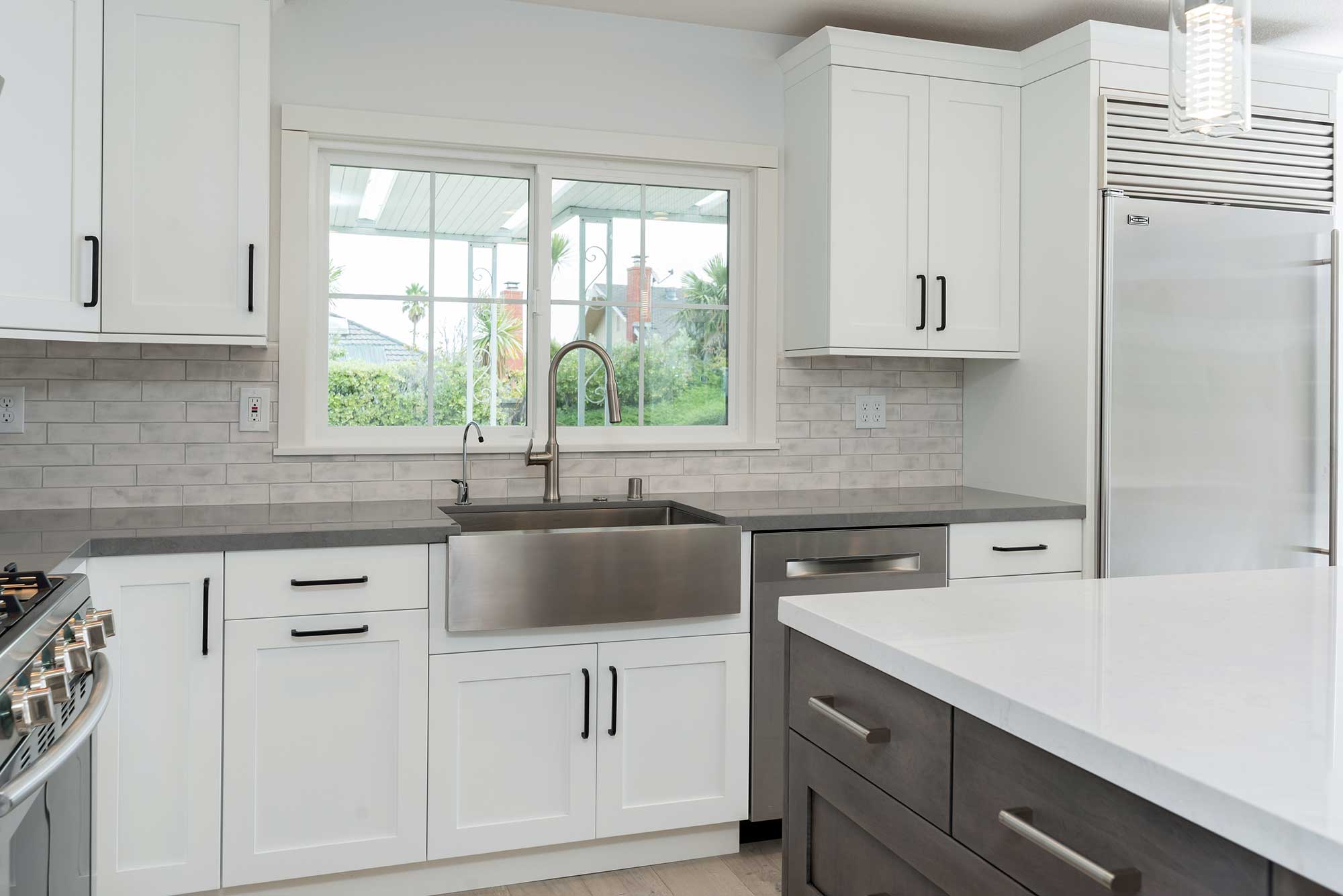 In the last couple of years – especially after the pandemic hit hard the daily life, kitchen designs across the world have been going through major changes. From paint colors and flooring to backsplashes, appliances, and more, modern kitchens are witnessing some eye-catching improvisation in both their construction aspects and functionalities.
The majority of homeowners are now focusing on increasing the effectiveness of the most common pivot of the house while capitalizing on improved functionality, versatility, and easy-to-achieve designs. Some prefer constructing a more open and airy impression within the kitchen while some homeowners are splurging on the big-ticket kitchen appliances to enhance seamless integration of their space.
In 2022, kitchen construction trends are expected to follow the momentum developed last year, including the capitalization on multipurpose storage, nature-inspired decors, smart and upgraded technology, energy-efficient lighting and fixtures, and indulgence of organic styles. If you're planning for a new kitchen construction or a major renovation, here are the top trends to contemplate.
Modern Kitchen Construction Trends
Energy-Efficient Lighting:
Sustained from the last year, flexible, energy-efficient lights will be seeing a dramatic hike in their popularity this year too, especially in the segment of kitchen design and modeling. With energy-saving and flexible lights, you can easily transform your regular space into a multi-functional one while enjoying the app-controlled light intensity and color temperature. Also, app- and voice-controlled kitchen lights are expected to get the limelight this year.
Smart Kitchen Appliances
Tech-savvy, energy-efficient and smart appliances are becoming the prime choice of the majority of homeowners – for all good reasons. Be it better aligned with today's modern home designs or improving the kitchen's functionality and usefulness, smart appliances have opened up endless possibilities for homeowners. Immersion circulator, precision cooker, smart oven, and food processor are some smart technologies you can consider for your kitchen.
Walk-In Pantries
Walk-in pantries can be your mom's best friend. Instead of cluttering your cook space with herds of new cookbooks, gadgets, appliances, and food cans, you can simply switch to walk-in pantries and enjoy the enhanced flexibility of your kitchen. It will not just add functionality to the storage but also will make your kitchen look more elegant, orderly, and easy to access.
All-Green Accent
How about making your cook space eco-friendlier and greener? We are talking about using recyclable and organic materials to make the kitchen environmentally sound. By using sustainable materials like wood, brass, cork, straw, etc., you can make it greener. Also, you can use green color to paint your seating, kitchen cabinetry, tiles, and more to embody a sense of rejuvenation and climate-friendliness.
Statement Tiles
Stunning backsplashes with unique textures, colors, and patterns can enhance the look and feel of your ordinary kitchen space. If you want to give your kitchen a unique, statement look, decorative tiles will be the best way to achieve so. Moroccan tiles, Pastel-colored tiles, tiles with Origami prints, Honeycomb pattern styles, copper textured tiles, Mosaic checks, etc. are the best options for statement tiles.