2023 Outlook For Commercial Constructions & Designs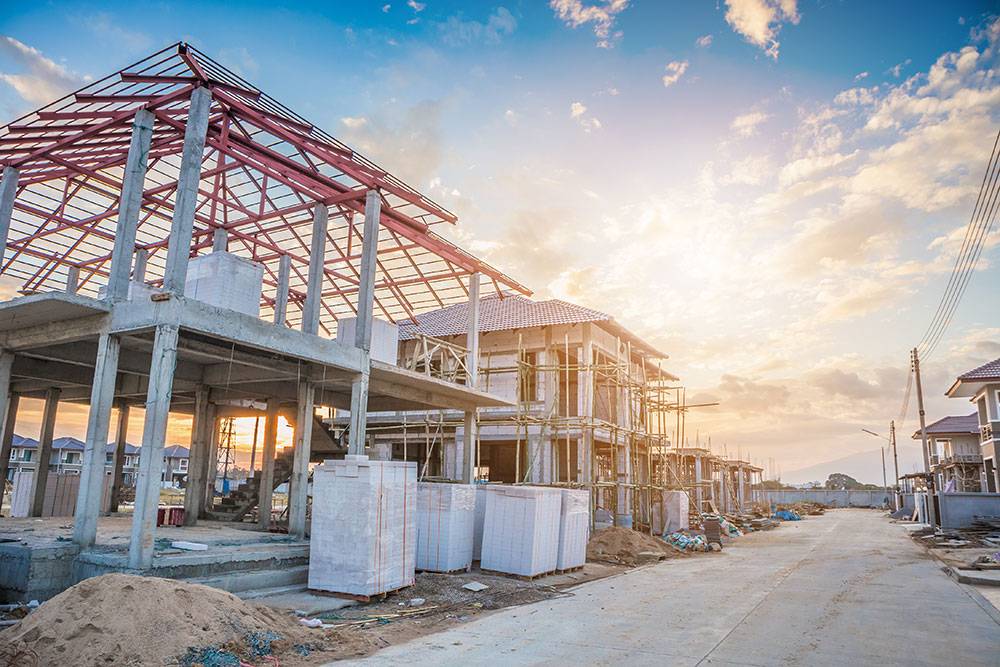 In 2021, the construction and building industry witnessed not-so-impressive growth. The downfall was due to massive Covid-19 impacts.
However, with the onset of 2022, industry experts expected improvements. As we move into 2023, these expectations have largely materialized.
Key trends reflect a robust evolution in commercial and residential construction. The rising appeal for modern office spaces continues to be on-demand.
Buildings that balance personal life and professional needs are sought after. Multifunctionality remains a critical factor.
Residential properties coupled with multifunctional workspaces are in demand. This trend is pushing up the commercial construction market globally.
New and creative ideas for functional workspaces are on the rise. These spaces must also be worthy of spending personal life in.
Construction experts and architects are making their concepts more hands-on. They are becoming more affordable, particularly in key residential market areas.
The construction and building industry witnessed a not-so-impressive growth, after the downfall of the market due to massive Covid-19 impacts. However, with the onset of 2022, industry experts and economists are expecting the construction industry to experience some noteworthy vicissitudes and improvements.
With the rising appeal for modern office spaces that balance both personal life and professional, buildings that propose multifunctionality are expected to be on-demand in 2022 as well. Residential properties or living spaces coupled with a low yet multifunctional workspace is rapidly pushing up the commercial construction market globally.
In turn, the rising in new and creative ideas for making the workspace more functional yet worthy of spending a personal life are popping up just everywhere. And this has made the construction experts and architects make their concepts more hands-on and affordable, particularly in the key residential market areas.
Economic Stances For Commercial Construction Market
Of course, the global pandemic due to COVID-19 badly affected the supply chain, demand chain, and industry dynamics, related to the construction market. With major economic downturns and extremity of economic uncertainty persisting, the commercial construction industry faced majorly unpredictable outcomes in the last two years. However, things now are getting better and the construction industry is coming stronger after the crisis.
Despite the highlighted issues of economic crashes, Covid-19 impacts, and major financial losses, the commercial housing demand continues to see upgrading in 2021. And, it is expected to increase even more with the progression of 2022. With mechanism and robotics seamlessly addressing the major issues like construction labor shortage, the industry is surprisingly getting strong gains.
Commercial developments that adhere to the green building regulations, abiding by workers' safety, work-life balance, and function continue to be on-demand across the world. Additionally, the use of eco-friendly construction materials, robotic applications, 3D modelling, and AR technology for advanced visualization of properties have been contributing to the métier of the commercial construction industry globally.
Preliminary indications by market experts state that most of the market crashes, caused by the COVID-19 pandemic are encouraging or increasing major improvements with the onset of the new year, so do the construction industry. In addition to the prolonged trend of green building and sustainable constructions, the market is also expected to see some longer-term trends to accelerate new and more functional ways of living and workplace balance.
Undoubtedly, improved digitization has strengthened the industry from its core. Among endless pandemic restrictions and social distancing becoming a regular norm, innovation and application of various digital collaboration tools like 4D and 5D Simulation, Building-Information Modelling (BIM), Integrated Digital-Twin Solutions, and mobile apps for monitoring, accessing, and managing worksite have made the construction work process much easier and unified.
Through online mobile applications, managing the construction materials, handling the resources, maintaining cash flow, and remotely accessing worksite have become more seamless and quicker. Plus, the concept of using construction drones to remotely access projects have become a great alternative to employing the human workforce. Browse https://greenberg-construction.com/ to know more about the latest economic trends in the commercial construction industry.