Modern Homes With Large Windows: Why We Love Them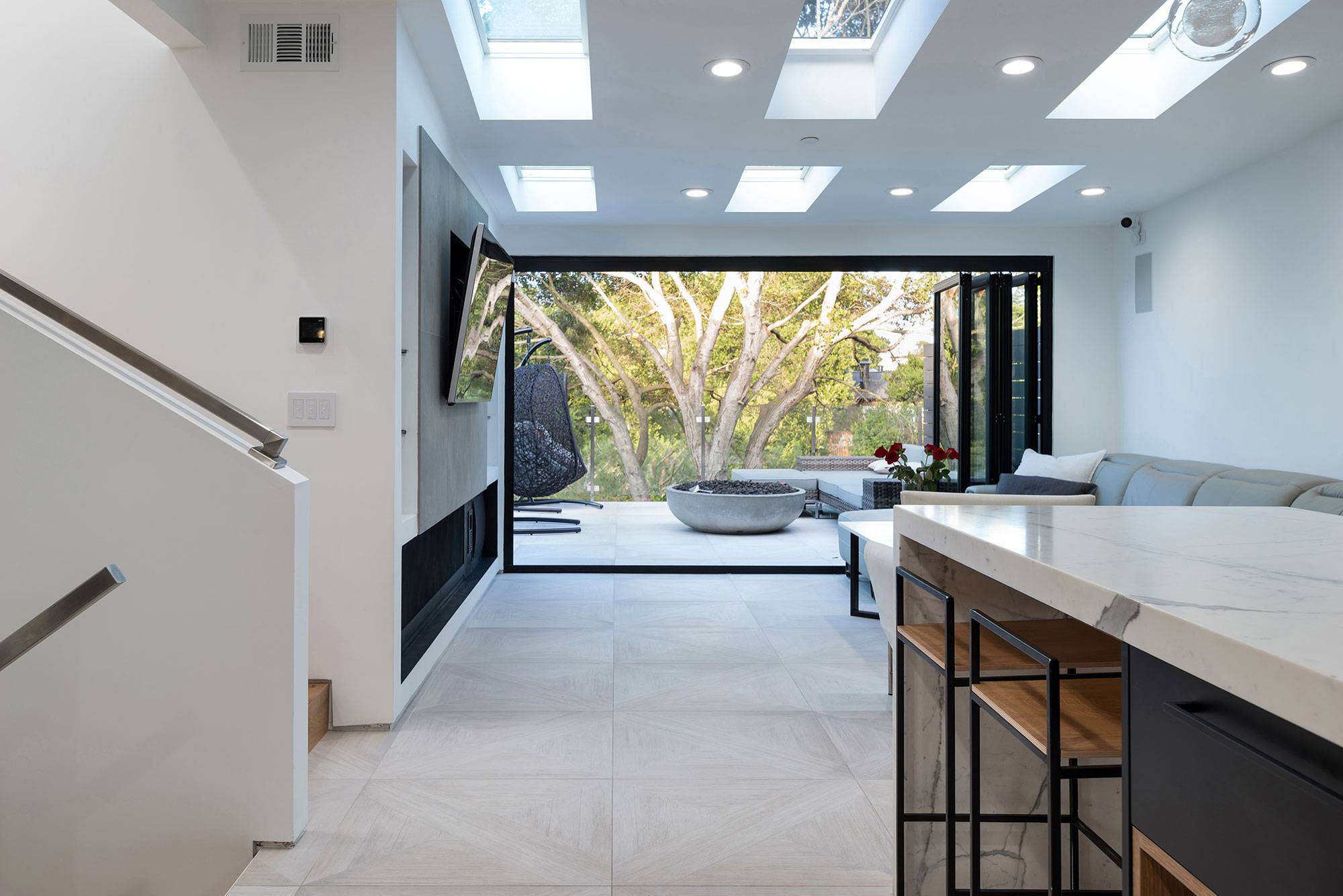 As a home's design evolves, the style, construction, shape, and size of the windows play a significant role not only in its visual appeal but also in its functionality and experience. Check out this article for some of the reasons why we like modern house plans with large windows – and we think you'll love them, too!
Why Do Homes With Large Windows Feel So Good?
It's Airy, Open & Inviting!
Window design has come a long way in the past few decades. Modern homes typically have large windows that allow natural light to flood in, making the home feel bright and airy. This is a big change from the smaller, dark windows of older homes.
There's something about a modern home with large windows that just makes us feel good. Maybe it's the natural light that comes flooding in or the feeling of openness and space. Whatever it is, we're addicted to them! The house plans that typically include large windows always invite more natural light to flood in.
Window design, however, is not just about letting in light, however. It is also important to consider how windows can be used to improve the energy efficiency of a home. By installing the right type of windows, you can save money on your energy bills and help the environment at the same time.
You Get A Great Outdoor View!
If you are looking for a way to make your home feel more spacious, consider installing large windows. Large windows can also provide a great view of the outdoors, and make a home feel more spacious. Not only do they let in plenty of natural light, but they also provide a great view of the outdoors.
Large or floor-to-ceiling windows not only provide natural light, but they can also connect us to the outdoors, even when we're indoors. Ensure your home has the largest windows possible to take advantage of the views offered by your property. Even a small inner-city lot can be transformed into a nature-scape by planting and landscaping.
They Add A Touch Of Elegance To Any Room.
If we talk about modern architecture, large windows are a great choice. The use of large windows is universally appealing and a huge selling point for any modern home regardless of the plan used to create it. Modern home designs use large, floor-to-ceiling windows to add interest to their exteriors while maintaining their clean lines and simplicity.
However, remember, large windows can be a challenge to dress up. You want to find a treatment that will fill the space while also adding a touch of your own personality. One option is to use long, flowing drapes. They can add a touch of elegance to any space. If you want to add a pop of color, choose a fabric that stands out.
So, if you are looking for a home that makes you feel good, consider one with large windows. You won't regret it!