The Elegance of Modernity: British Modern House in Menlo Park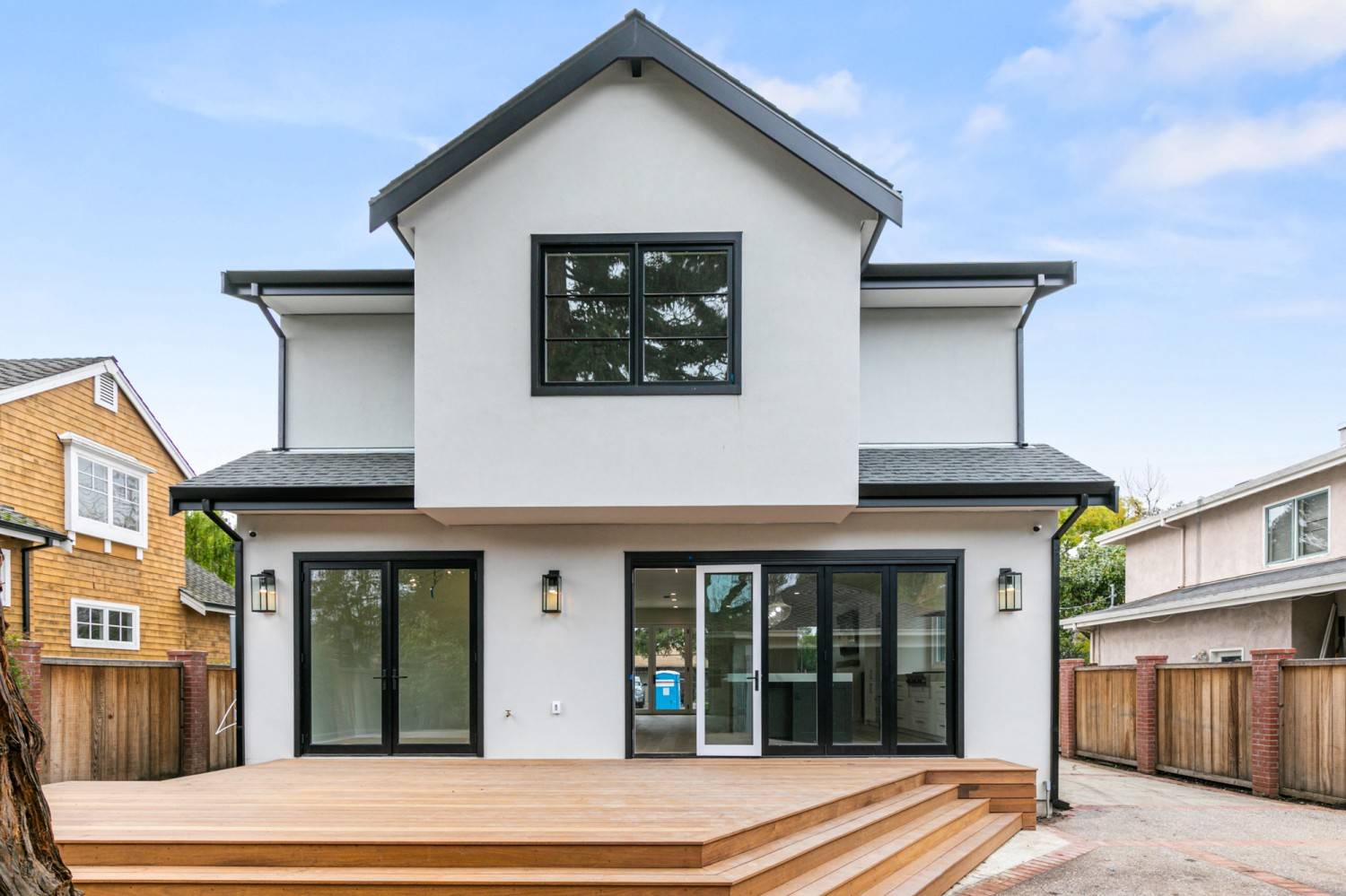 Menlo Park, California, has always been synonymous with innovation and charm. Nestled within this community is the "British Modern House," a new construction project by Greenberg Construction that exemplifies the union of British elegance with modern Californian flair.
A Vision of Contemporary Living
At the heart of Menlo Park's residential expansion, the British Modern House stands as a testament to thoughtful architecture and design. Greenberg Construction has meticulously crafted a living space that not only resonates with the area's upscale ethos but also caters to the sophisticated needs of modern homeowners.
Design Philosophy
The British Modern House project embraces a minimalist approach, featuring clean lines, functional design, and an open floor plan that encourages a fluid living experience. The external facade, as shown in the images, presents a crisp, modern aesthetic with traditional touches that pay homage to classic British architecture.
Interior Splendor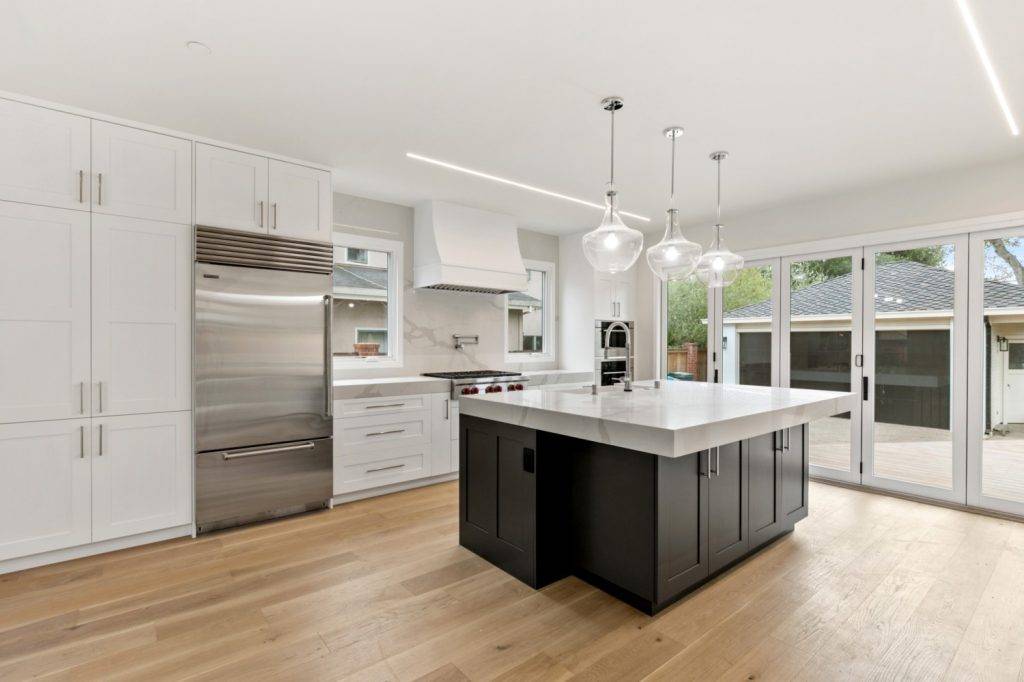 The interiors, depicted in the image, boast a spacious kitchen fitted with state-of-the-art appliances and a central island that serves as the room's focal point. The sleek design is complemented by natural light streaming through large windows, enhancing the airy ambiance.
Incorporating Sustainability
True to Greenberg Construction's commitment to sustainability, the British Modern House incorporates eco-friendly materials and energy-efficient solutions. This project not only sets a new standard for environmentally conscious construction in Menlo Park but also ensures that homeowners can enjoy a green lifestyle.
Community and Connectivity
Situated within a thriving community, this new construction project benefits from Menlo Park's excellent connectivity and vibrant social scene. The British Modern House offers residents a serene retreat with the convenience of city living just a stone's throw away.
Explore the Full Portfolio
Interested parties can explore the full range of Greenberg Construction's projects in new construction, which showcases a variety of styles and design philosophies, by visiting their complete portfolio.
Building Your Dream Home with Greenberg Construction
For those inspired to embark on their own journey of creating a custom home, Greenberg Construction offers a detailed look into their process and portfolio of custom-built homes on their new construction page. With a focus on personalized design and client collaboration, they ensure that every new construction is as unique as its owner.
Getting in Touch
To learn more about the British Modern House or to inquire about starting a new project, potential clients can reach out to Greenberg Construction through their contact page.
Conclusion
The British Modern House in Menlo Park is more than just a dwelling; it's a statement of luxury and forward-thinking design. Greenberg Construction continues to push the envelope, creating homes that are not only beautiful but also built to last for generations.