Home Extension Contractor For High-End Home Improvement & Renovation Services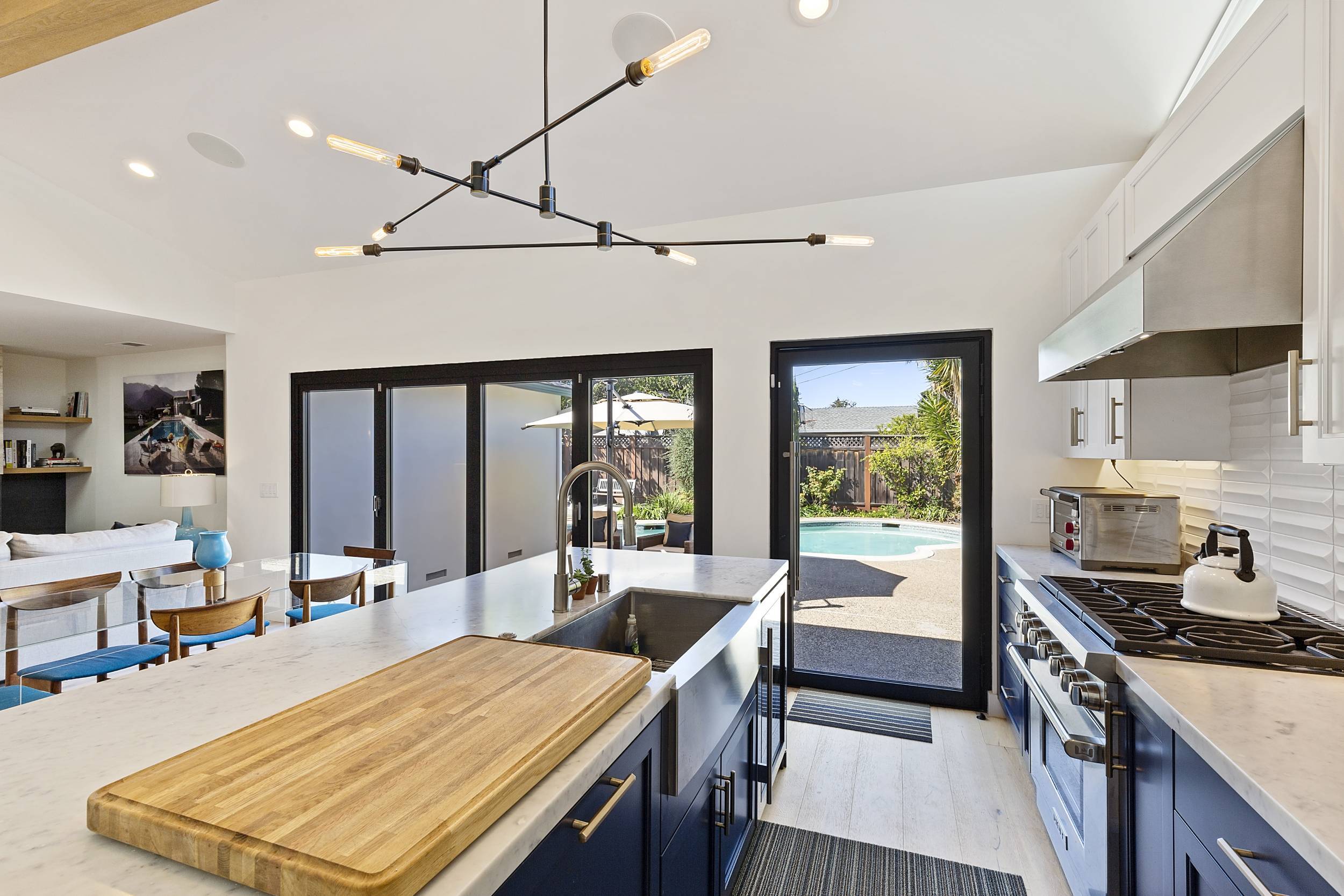 Do you have a home remodeling project in mind? Well, then most likely, you will seek someone you can trust with your dream home renovation and Building Home Extension project.
For that, you need professional contractors who can deliver specialized and resourceful restoration services, to accomplish the best possible results for your home.
Therefore instead of trying to tackle the project on your own, hiring a professional, licensed, and skilled Home Additions Contractor is the ideal option for any kind of residential development project.
Ready to collaborate with a dedicated Contractor Home Addition to bring your dream remodeling visions into life?
Let's check out what makes it a great decision to work with professionals for property makeover.
Home renovation is a serious and long-term investment, which not only ensure you a modern and cozy living place but also double the overall value of your property. Plus, the renovation projects are also somehow expensive, multifaceted, laborious, and time-intensive.
Thus, if you want to get the maximum returns on your home improvement venture, then it is best to hire a licensed and knowledgeable Home Extension Contractor to take care of your requirements.
From start to finish, contractors and their team be with you and provide you detailed and meticulous information about each step of the project.
They also ensure you hands-on made-to-order servicing to meet and exceed your highest expectations without charging you anything extra.
You don't have to wait for any longer period for conceptualizing the project, preparing the designs, procuring legal permits, obtaining the board approvals, sourcing materials, and delivering finishes.
Whether it is about remodeling your kitchen or bathroom, adding new interior or exterior decors or spaces, creating new room additions, or giving your storeroom a complete makeover with few additional spaces; professional Home Addition Contractor can ensure you everything of premier quality. They also make sure that your project stays on track, within your ordered budget, and be completed as per the schedule, without any imperfections or blunders.
Types Of Home Extension Services To Expect
Professional Home Renovators specialize in delivering comprehensive and end-to-end remodeling and redesigning solutions for residential sites of all scales and sizes. Alongside inimitable, modern, and resourceful designs and ideas, they also ensure your transparent pricing, complete value for money services, highest quality standards. Such Renovating contractors are known for their exceptional, creative, and comprehensive redesigning and remodeling concepts to cater to all the modern home requirements at affordable pricing. Their specialization lies in:
Redesigning or addition of Master bedroom
Storeroom or Bathroom addition
Kitchen remodeling and extension
New or second story addition
Living space redesigning
Addition of Guest room and Recreation room
What Makes Professional Contractors Different?
Complete Renovation Planning
From initial space planning to delivery of flawless and well-designed homes, the professional contractors are with you and ensure you the hassle-free competition of your dream project. By taking clients' all essential requisites and concerns into consideration; they provide end-to-end solutions for your home remodeling projects.
Interior Designing
From choosing the perfect colors to picking up the best furniture, from ceiling designing to a complete makeover; each of their steps is specially designed to complement your home's existing designs while adding new purposes, functionalities, and spaces for improving your way of living.
Individual Expertise
The expertise of each member of the team is specified to cater to each area of home remodeling so that exceptional and customized services can be served according to the needs and preferences of the clients. They make sure that your new home to be designed within timelines while staying on budget.
More Than Expected Services
Not every idea related to home extension is viable. But still, few licensed and dedicated contractors also go a bit further than the standard rules to understand your visions and guiding it to become a reality. Customer satisfaction is of utmost importance.
Licensed Projects
Working with a professional Home Additions Contractor means you will get all the necessary legal permits and authorized plans to remodel or extend your existing home. You don't have to wait for weeks or months to get an official permit or license for home extension or construction works.
Bigger Savings
Redesigning and extending an existing construction plan can be extremely costly if you don't know how to channelize your finances. In-house labors and the team of the contractor including the vendors ensure you bigger savings on your entire project, compared to processes of buying individual items and spending a fortune.
Creative Designs
Whether you are looking for a ready-made design or have a personalized plan in your mind, modern, creative, eye-catching, and custom designs will be served to you for your small and big projects, without compromising with the budget and requirements of professional contractors.
Detailed Budget
A reliable remodeling contractor always provides detailed clarification on the financial plan, expenses, and overall budget before the commencement of the venture. No Surprise Charges & No Hidden Cost! It means before the beginning of your project, you'll have a meticulous financial plan on your hand.
High-Quality Materials
A home extension is a long-term affair so the use of high-quality material is indispensable. A licensed contractor always uses high-grade materials, sourced from handpicked trusted vendors so that you can have a quality living area in long run. All products will be enumerated into your fixed budget.
Comprehensive Maintenance Solutions
Building Home Extension contractors offer wide-ranging and exhaustive residential remodeling services, planning and designing, makeover and transformation, property improvements, and maintenance services at an affordable price range. You can also demand free quotes on your project before finalizing anyone for your venture.
Concluding Words
Having a team of professional architects, designers, interior decorators, and personnel, backed by optimal dedication and expertise for home extension and renovation can make your complex work simpler and costly projects more affordable. From re-conceptualization and re-planning to rearrangement of items, adding new spaces, and redesigning and redecorating your existing home; you can get every service from a professional and specialized Building Home Extension contractor.