Bathroom Remodeling in Campbell: A Luxurious Transformation Awaits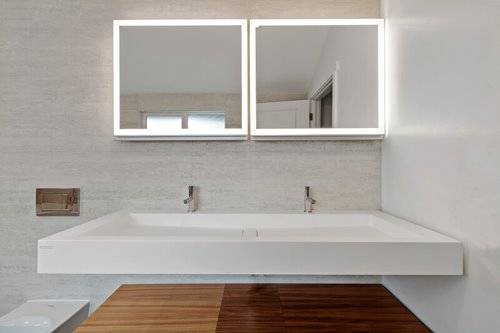 Stepping into the modern age of home interiors, Bathroom Remodeling in Campbell has emerged as a significant trend. And who better to trust than Greenberg Construction? Having transformed numerous homes over the past fifteen years, our bathroom remodeling expertise ensures a luxe makeover tailored to your style.
A Personal Touch from Maor
As the CEO of Greenberg Construction, I've overseen numerous bathroom remodeling projects. Each project narrates a story of its owner's desires, dreams, and the essence they wish to infuse into their personal space. I vividly remember a home in Campbell where the homeowner wished for a coastal vibe. We incorporated soft blue hues, driftwood cabinets, and sea-themed decors. It was a sheer reflection of their memories of the Santa Monica beaches.
Why Campbell Residents are Opting for Bathroom Remodels
Campbell residents are progressively recognizing the potential of their spaces. A remodeled bathroom not only offers an aesthetic appeal but also boosts the home's resale value. Moreover, with evolving bathroom tech innovations, residents want smart showers, automated sinks, and music systems.
Incorporating Global Trends in Local Projects
Being part of an interconnected world, our team constantly stays updated with global remodeling trends. For instance, we recently integrated a Japanese-style "Ofuro" soaking tub into a Campbell bathroom, giving a perfect blend of tradition and modernity.
Budgeting Your Bathroom Remodel
Understanding the budget constraints and aspirations of homeowners, we have always strived to offer solutions that are both economically viable and opulent. At Greenberg Construction, we believe in transparent pricing without any hidden costs.
Benefits of Hiring a Professional
While DIY projects are all the rage, professional services offer expertise, warranty, and timely completion. Having been in the industry for over a decade, our team ensures top-notch services, utilizing high-quality materials and cutting-edge techniques.
Trust, Reliability, and Excellence
Our portfolio showcases our commitment to perfection. But more than our work, it's the trust and testimonials from Campbell residents that solidify our position as a top bathroom remodeling contractor.
A Sustainable Approach
In line with global sustainable goals, we integrate eco-friendly solutions in our projects. From using low-flow faucets and showers to sustainable materials, we ensure your bathroom is both luxurious and eco-conscious.
The Importance of Resale Value
Real estate experts from high-authority platforms like Realtor.com often emphasize the importance of a well-designed bathroom in influencing a property's resale value. Investing in your bathroom now could reap significant benefits in the future.
Final Thoughts
Bathroom remodeling in Campbell is more than just a trend; it's a lifestyle upgrade. Trust Greenberg Construction for a seamless, luxurious transformation that resonates with your personal style.
Interested in a luxe bathroom makeover? Dive into our Bathroom Remodeling services today!